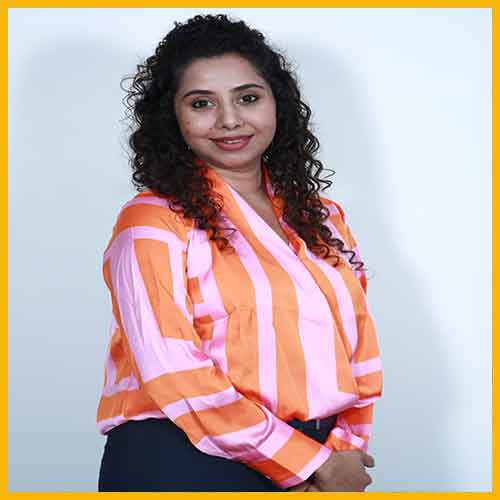 The art world is known to have been divided into two schools: the old-school analog world and the new-age digitally produced one. Rarely have these two crossed paths. What would happen if these two worlds were to collide and cutting-edge technology becomes a way for them to connect and create? Exploring this new, bold fusion is Lenovo India's exciting new video series, Brave New Art.
The series, in collaboration with Intel, features an eclectic mix of famed creators. They design immersive pieces of art with the help of Lenovo Yoga laptops. The two-episode series visually brings alive what technology can do to enable these creators to express themselves more creatively. The Lenovo Yoga portfolio empowers such creators with features that provide performance, mobility, and versatility, thereby helping them expand beyond their horizons and see their imaginations come to life.
The concept of the series is to bring together two creatively diverse artists in one episode. The show has 5-7 minute episodes capturing the behind-the-scenes antics and use of innovative technology in the process of creation. The result is a bold, innovative, and immersive musical experience. The artists featured in the series are Santanu Hazarika (multi-disciplinary visual artist), MC Heam (rapper and producer), Meher Malik (belly dancer), and Prithvi Shetty (graphic designer and music producer). Both episodes are now out on Lenovo India's YouTube channel and Instagram channels. The series will also be streaming on Disney+ Hotstar in the week of June 05.
On being part of this series, Santanu Hazarika, an internationally renowned doodle artist and illustrator said, "Through this series, Lenovo has given us a base to work on and build up trailblazing ideas. I commend Lenovo for taking a step forward to empower creators to unleash their creativity. I believe technology plays a big role in helping us artists propagate and create an experience for our audience. I am thrilled to be part of such an interesting initiative and am looking forward to the audience's reaction."
Mithun Mukherjee, Executive Creative Director, Kinnect, the creative agency leading this campaign said, "When Lenovo approached us with a creative brief on the Yoga series, we knew there was a lot that we could do. The heart of this campaign is the fact that the creative universe at large is divided broadly into two schools - the analog and the digital. On one side are the unplugged– the brush and the pen, while on the other hand are the electronic producers, the dabblers in AI, and the likes. Considering these schools rarely interact, we conceptualized using Lenovo Yoga as a bridge and making these schools collaborate. Thus, Brave New Art was born. From studying some of the most interesting creators and art exponents to getting them to jam and generate some bold forms of artistic output, there is a lot the viewers can look forward to in the series."
Speaking about this campaign, Chandrika Jain, Director- Marketing, Lenovo India said, "Lenovo Yoga is a brand committed to supporting the creators' association and helping artists transform their inspiration into self-expression. The Brave New Art series will celebrate creators from the world of art and technology teaming up to create a unique, new work of art. Our idea with this campaign is to showcase the endless possibilities that can be achieved with these creators when armed with the right, powerful devices."
See What's Next in Tech With the Fast Forward Newsletter
Nothing to see here - yet
When they Tweet, their Tweets will show up here.