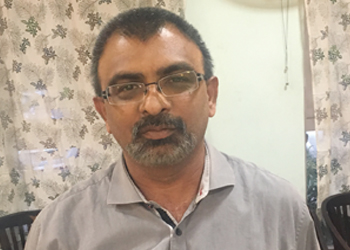 The introduction of GST has proved favourable for IT industry as a large number of companies which were not buying IT products have started investing because they are getting GST credits because in VATs they were not getting any credits. But the most disappointing factor is that the tax rate is 18%. My suggestion is that the levy of GST tariff for all the products should be at a slab of 12–15%. 
 
So the norm of one tax, one services should be preferred. But we are finding difficulty in uploading forms GSTR1 and GSTR2. We have not been able to upload GSTR3 and it got postponed again. So they should have a better website, bandwidth and servers. 
 
See What's Next in Tech With the Fast Forward Newsletter
Nothing to see here - yet
When they Tweet, their Tweets will show up here.