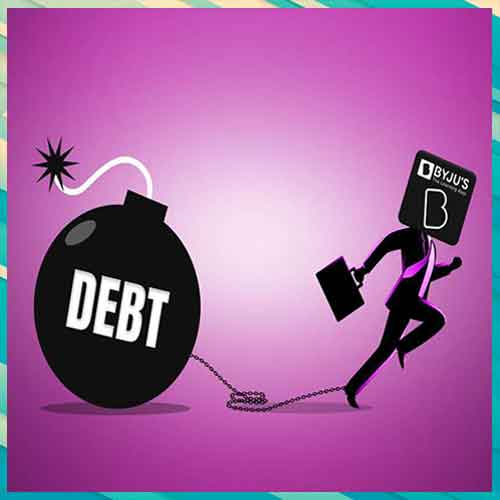 According to reports, Davidson Kempner Capital Management, the other investor in the $1.2-billion term loan B (TLB) from the edtech company, Byju's is "extremely concerned" about the legal dispute between Byju's and lenders in the US and the company's failure to make a $40 million interest payment. The US-based investment firm has completed a Rs 2,000 crore ($250 million) deal with Byju's and may stop or think about slowing down the transfer of various tranches of that funding to the company.
As per sources, disbursement of the capital is still within the control of David Kempner. "If there are certain defaults, the lender can choose not to disburse (any further amount).
Byju's has filed a suit against US-based investment management firm Redwood, challenging the acceleration of a $1.2-billion TLB facility and to disqualify the lender for its "predatory tactics", the edtech major said recently. Byju's also skipped an interest payment of about $40 million on the loan, thus becoming the only Indian start-up to have defaulted on a US-dollar loan. Byju's filed the suit in the New York Supreme Court and said that contrary to the conditions of the loan facility, Redwood purchased a significant portion of the loan while primarily trading in distressed debt. 
According to the sources, Byju's had a restricted list of lenders, which contained hedge funds that for living purchase distressed debt at discounted prices, expecting to profit if the company recovers, or, if it files for bankruptcy protection. Byju's is suing Redwood in the New York Supreme Court because after Redwood bought the loan, they called it default and exercised the right to replace the Board.
See What's Next in Tech With the Fast Forward Newsletter
Nothing to see here - yet
When they Tweet, their Tweets will show up here.