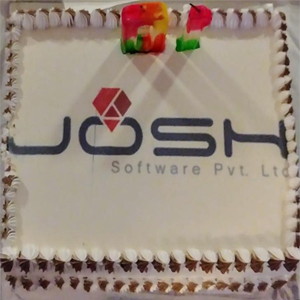 Josh Software has announced the successful completion of 10 years of its existence. The company was founded by Gautam Rege and Sethupathi Asokan in the year 2007.
Commenting on completing 10 years in the industry, Gautam Rege, Managing Director and Co-founder, Josh Software said, "It has been an exciting journey for us since the inception of the company. The credit for this astonishing decade goes to our wonderful team of engineers. With creating web-based solutions and providing ground breaking tech based solutions to our clients across industries, we have surpassed this journey of programming with utmost enthusiasm and excitement. I am delighted to see these case studies being created which help in becoming impactful for the common users. It has been able to set an example of RoR and its versatility to be used in creating scalable, highly performant web based applications across different industry domains!"
The company revealed in a statement, Josh Software has partnered with clientele across a variety of industry verticals including healthcare, manufacturing, insurance, education, sports & media. Their prestigious clients have been BlueShift Labs, DealSignal, BrandScope, Go-jek,TourConnect, Phalcomm and many other clients spread across US, Europe, Singapore, India and Australia. Josh as a brand has handpicked each member of its team with only one criteria- a hunger for developing path-breaking code! Josh has a core leadership team with experts across specific domains of its business to ensure high standards of delivery.
As per the company, after successfully completing a decade in the industry and entering in its 11th year aspires to cater even a wide range of industries with the help of their revolutionary solutions based on other technological expertise viz. machine learning, deep learning, AI and Big data.
Tags: Josh Software,  josh software at 10 years, gautam rege, sethupathi asokan, Gautam Rege Managing Director Josh Software, josh software enters 10 years, josh software celebrates 10th anniversary, varindia, AI, Big Data, artificial intelligence
See What's Next in Tech With the Fast Forward Newsletter
Nothing to see here - yet
When they Tweet, their Tweets will show up here.