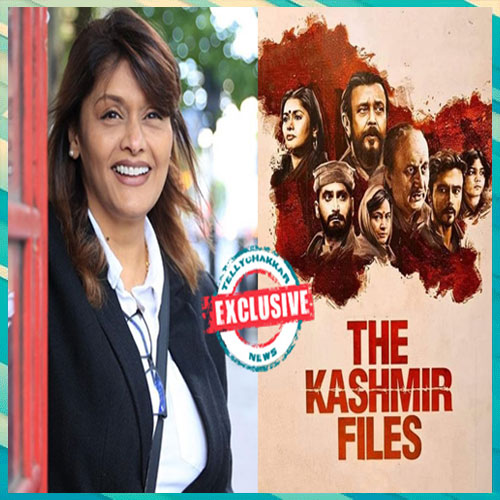 Veteran actress Pallavi Joshi was last seen playing a pivotal role in Vivek Agnihotri's The Kashmir Files. Pallavi and Vivek are now coming up with a docu-series titled - The Kashmir Files: Unreported which will premiere on Zee5 on 11th August 2023. 
When asked by a leading entertainment portal on why The Kashmir Files has been dubbed as a propaganda and an anti-Muslim film, and whether they are worried about being targeted again for their series, the actress said, "People who want to target they are going to target because you know how politics is and people bring in their own narrative and everything.  I don't know why people keep calling it anti-Muslim;. If our film was an anti-Muslim film, in the beginning we wouldn't have shown the little Abdul helping little Shiva. We are talking about terrorism and I think raising a voice against terrorism is absolutely alright and we should all do it." 
She further said that it is very unfortunate that the Muslim youth were the target of separatist, and they were taken across the border and were given the training to become a terrorist. "Muslim boys, who would have probably shaped the future of our country, were converted into terrorists. The film that we made, and also the series, the Kashmiri Pandits came to us and said that our point of view is not known. I hope that people see the series with the right perspective. The terrorists that drove the Kashmiri Pandits away from the Valley were Muslims, but we are not saying that Muslims are terrorists," she added. 
For her performance in The Tashkent Files, Pallavi Joshi won a National Award.  
When asked if she is expecting an award for The Kashmir Files as well, the actress said, "I don't know. Awards are so tricky that when you think you have done a great job and you must get an award, you will never get it, and you get it when you are least expecting it. That's always been the case with me. But yes, I have received a lot of hate and not love for the film because of my character (laughs)." 
See What's Next in Tech With the Fast Forward Newsletter
Nothing to see here - yet
When they Tweet, their Tweets will show up here.