ISVs to play a critical role as India embarks on its cloud-first journey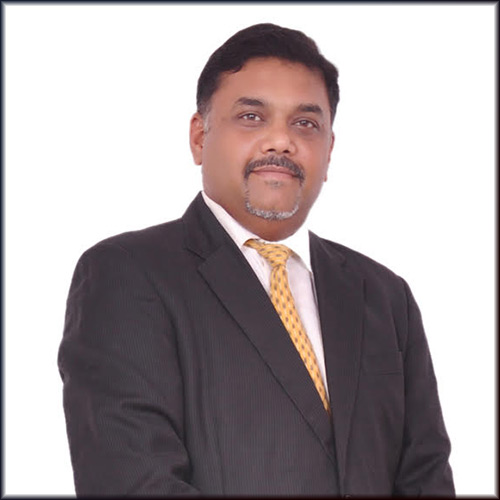 Vivek Gupta, Senior Director and Country Head, Oracle IaaS and PaaS Services, Oracle India

Cloud adoption has become an imperative for all enterprises to survive, innovate and grow. And the interest and focus of cloud adoption in enterprises are now steered towards mission critical domains as a next logical step in their digital transformation journey. The primary focus of cloud adoption in enterprises is on achieving full business value potential created by cloud spends, instead of reducing the IT cost per year or month. In a chat with VARINDIA, Vivek Gupta, Senior Director and Country Head, Oracle IaaS and PaaS Services, Oracle India explains the growth of cloud, importance of ISVs and its services -  
Pandemic and the significant growth of cloud
India has undoubtedly been one of the most prominent countries when it comes to cloud acceptance and has managed to create a significant space for itself in the cloud world. This has been made possible by the acceptance across sectors in the country including public sector, SMBs, BFSI, Retail, Education, start ups amongst others. Businesses are keenly moving towards a cloud-first world and are gradually also leveraging emerging technology to support innovation.

Focusing on this, Vivek says, "At Oracle too, with an experience spread across decades, we understand that our customers require cloud economics and superior cloud technology to support their businesses. One of Oracle's customers, an IT services firm, has expressed its plans to have a zero data center policy in the next 3 to 4 years which is a testament of the potential of cloud."
ISVs leveraging cloud for better services
Pointing out the importance of ISVs, Vivek comments, "Now ISVs are understanding the value of moving to SaaS based offerings and are further driving innovation by modernising their applications using cloud. ISVs require unmatched speed, security, and scalability. Additionally, as other businesses aim to digitize their services, ISVs' role will be further amplified in supporting them with their SaaS offerings."

Cloud becomes a key requirement for ISVs to bring in efficiency and improve their services considering a secure, scalable platform that they can rely on at any time is an imperative for them. ISVs are required to deal with 24x7 operations, geographically expanded deployments and varying customer traffic patterns. To successfully emerge from this, there is a need for elastic scaling and utmost level of security as they expose their applications. With cloud, not only these requirements are fulfilled but ISVs are also able to unlock newer customer segments at lower customer acquisition cost and are able to reduce time to market allowing them to focus on delivering an enhanced value for their platform. With cloud, ISVs are witnessing benefits such as faster deployment, security, competitive pricing, innovation and better financial flexibility.
Oracle supporting ISVs to innovate 
As per Vivek, Oracle is committed to support ISVs and therefore has a dedicated ISV ecosystem team that closely collaborates with them. The primary aim of that team is to ensure a well-rounded partnership and to become advisors to support their business. 

"We understand that digital transformation can be a daunting process and therefore to make it as smooth as possible we provide go to market support, business transformation assistance, technical enablement and also flexible commercial models to ensure success for the ISV partners associated with us. We provide support to our customers even when the applications are born in the cloud or built from decades of industry expertise. We aim to offer the best performance at a market-leading price along with built-in security and automation allowing ISVs to scale faster along with delivering a better user experience to all of the customers."

Additionally, OCI offers the opportunity to migrate or build applications with minimal re-architecture or reintegration. It is designed to deliver higher performance at lower cost than deployments running on-premises. Oracle has included all the core infrastructure and platform-as-a-service options which are required to meet key application needs. With its offering, Oracle Lift Services customers can leverage free expert guidance from cloud engineers on planning, architecting, prototyping, and managing cloud migrations.
ISVs ensuring security on cloud
"Anything that we do at Oracle is driven with a security first approach by default. We don't find security to be an additional feature and we ensure that none of our customers have to choose between cost and security when it comes to leveraging cloud. We firmly believe that the primary reason for security breaches is not unavailability of tools but because the available tools become too costly to operate for most of the organisations. We aim to provide all security related services either at no cost or low cost to all those leveraging cloud," explains Vivek.

Oracle also understands that security is always a shared responsibility between a cloud provider and an ISV. It aims to provide certain core capabilities that can be leveraged by ISVs to improve their security posture including its robust identity and access management implementation. The primary aim is to unify role-based access controls and cover a variety of topics including users, groups, identify federation and instance/resource principal authorization. OCI is a next-generation infrastructure-as-a-service (IaaS) offering which is architected on security-first design principles including isolated network virtualization and pristine physical host deployment."
And so
As the country moves to become cloud-first, ISVs are bound to play a critical role in this. A cloud born ISV or an ISV that decides to move to cloud will be propellers of a cloud wave in the country as well as globally. With the right cloud strategies, ISVs will be able to derive much more value through technology such as AI, ML, data analytics leading to an increased flexibility for their core services.

In his concluding words Vivek says, "Indian ISVs are assisting customers on a mass scale in their digital transformation journeys and as ISVs increase the scale of their business, they will be able to innovate faster with cloud. Cloud approach for ISVs will also help them re focus on their most mission critical tasks instead of managing IT. With cloud, ISVs will be able to prioritise business goals and achieve security, resilience and cost benefits."