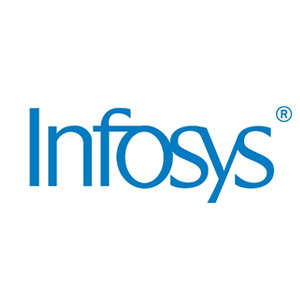 Infosys and HP Inc. have launched joint Retail Point of Sale (RPOS) and Enterprise Device- as-a-Service (DaaS) solutions to help businesses accelerate digital transformation as part of the HP Global System Integrator (GSI) Alliance Programme.
The joint RPOS solution offers a digital approach across the supply chain, enabling real-time collaboration between shoppers, retailers and vendors at the point of purchase, providing a true omni-channel experience. The joint Enterprise Device-as-a-Service solution defines and delivers technology-enabled transformations that optimize how organizations acquire, manage and use devices with end-to-end services, enterprise applications, fleet reporting, analytics, insights and more.
"Together, HP and Infosys can improve end-customer's experience, while forging deeper, more valuable relationships with joint customers across industries, enabling them to embark on their own business reinvention journeys," said Jon Flaxman, Chief Operating Officer, HP.
"The launch of the RPOS and Enterprise DaaS solutions validates our joint vision with HP for revolutionizing the retail industry through constant innovation, and deep analytics," said Sandeep Dadlani, President and Head of Americas, Infosys. "Digital transformation is being steadily embraced by businesses and as this transformation evolves further, we will continue our focus to create newer experiences across industry segments."
See What's Next in Tech With the Fast Forward Newsletter
Nothing to see here - yet
When they Tweet, their Tweets will show up here.