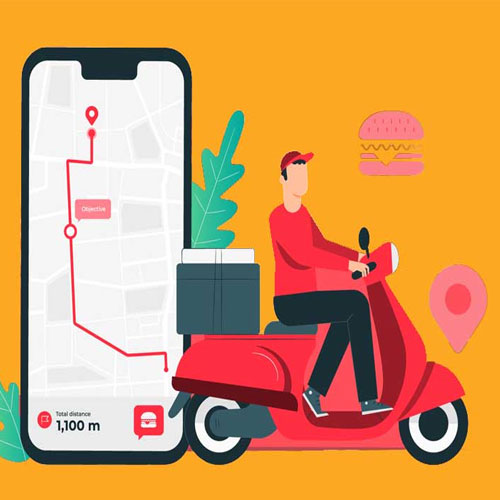 Online food order applications are changing the way people eat . Homegrown food delivery platforms Swiggy and Zomato are among the largest 'ecommerce food delivery companies' in the world. The Indian online food ordering market in India is expected to clock a CAGR of 12.2% to reach $18.1 billion by FY25.
Technology is accelerating in this sector due to consumers switching from the dining-out trend to home delivery services. The craze for online food delivery applications is increasing day by day. Nowadays, the competition among them is becoming very severe because of the applications. Now, the applications have taken over, and customers can use these applications to order food from anywhere and anytime.
These applications are also providing additional benefits with their food, like free delivery and cashback. However, these applications have gained much more popularity among restaurant giants and even smaller restaurant chains during the Pandemic.
The Indian food delivery space is led by Zomato and its rival Swiggy that together account for 90-95% of the total market share. While these companies started out as mere food delivery platforms, they have since also ventured into the grocery delivery industry.
Realising there was more scope in the space, startups such as Zomato even launched a 10-minute food delivery service. While the service was panned by critics across the board, Zomato stuck to its plans and rolled out the service. The listed company also launched an inter-city food delivery service last month to push up its revenues.
According to a report, the Indian online food delivery segment is projected to reach a revenue of $12.14 Bn in 2022, with the number estimated to soar to $20.27 Bn by 2027. High commissions charged upto 25% charged by Swiggy, Zomato, many restaurants had pulled the plug, as the business model was not sustainable, they were looking for alternatives. New players like Thrive and DotPe, which charge less, are emerging as alternatives.
Finally, many food delivery companies and businesses are entering the market with a greater thrust now that the market is thriving and offers many opportunities. As a result, the market is forecasted to become more competitive and difficult to access.
See What's Next in Tech With the Fast Forward Newsletter
Nothing to see here - yet
When they Tweet, their Tweets will show up here.