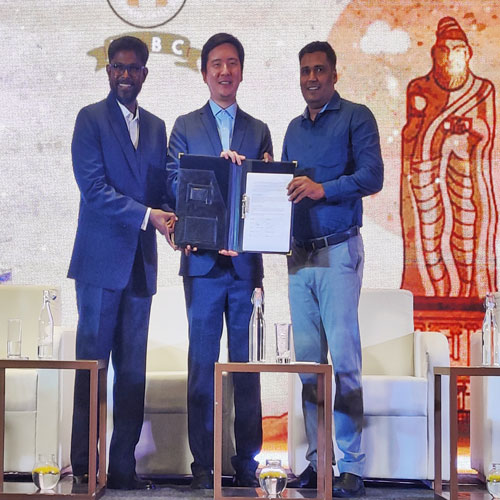 iMocha, the world's largest skills intelligence and assessment platform, today announced its partnership with FABC Global to expand into the GCC Region and offer skills assessment for emerging technologies such as blockchain, web 3.0, etc.
Headquartered in Dubai, FABC was established to assist start-ups, enterprises, and government, and global cryptocurrency exchanges to recognize and utilize the benefits of blockchain for business, society, and economy. FABC focuses on developing skills and building a future ready talent pool to bridge the skill gap in emerging technologies.
Through this partnership, FABC will leverage iMocha's extensive skills library to assess and acquire skills intelligence of its trainees. This intelligence will be used to identify job-fit candidates in blockchain, web 3.0, and related emerging technologies.
More than 300+ global organizations such as Revature, Hexaware, Ericsson, Freshworks, etc. trust iMocha to hire new employees, identify skill gap, measure the effectiveness of learning programs, and build organizational skill meter to build future-ready teams.
Presently, iMocha will be involved in FABC India, followed by UAE, Africa and other nearby geographies. iMocha will assess the first batch of 5000 learners to validate the skills as part of the certification program offered by FABC.
"We are extremely delighted of this partnership with FABC," said Amit Mishra, Founder & CEO, iMocha. "This partnership aligns with our growth strategy of being present in all tech centres and as we see a huge thrust from GCC member countries to become a hub for all emerging technologies and developing future ready tech workforce."
"At FABC, we are thrilled about the opportunities this partnership will open up" said Sakthi Visakan Rajaguru, Co-founder, FABC. "Using iMocha, we aim to create skills intelligence of the candidates who are getting trained on latest digital skills. Their understanding of the skills assessment landscape, their extensive skills library will ensure that learning and innovation happen at the same time."
See What's Next in Tech With the Fast Forward Newsletter
Nothing to see here - yet
When they Tweet, their Tweets will show up here.