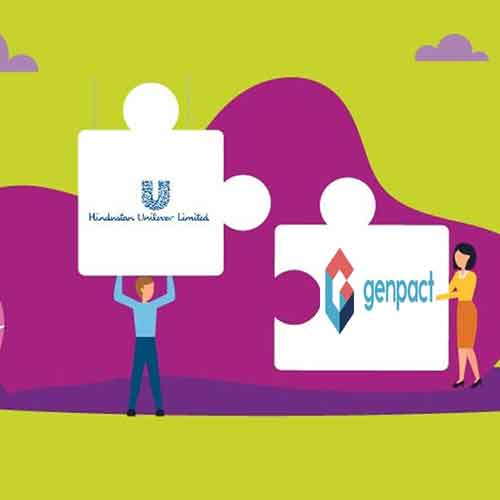 Hindustan Unilever Limited along with Genpact has announced the launch of Be.Seen, an accelerator program to help scale businesses owned by minority and underrepresented groups in India. With an aim to advance diverse and sustainable sourcing, this initiative will enable minority businesses to be absorbed into the supply chains of large consumer goods companies including HUL.   
Implemented by Sattva, a leading social impact research and advisory firm, Be.Seen is a program providing essential training and mentorship, including access to networks, knowledge, and resources to enterprises owned by under-represented and minority groups including women, persons with disabilities, members of scheduled castes or tribes, and transgender communities. 
The pilot phase of the program will enable shortlisted business owners to develop critical behavioral and technical skills over a period of six months, including advancing business and growth plans, pitching to investors, as well as fundraising activities. HUL and Genpact will bring forward their top leaders with deep domain expertise to hold virtual masterclasses, one-on-one mentoring sessions, and expert-led workshops across key areas such as finance, supply chain management, sales and marketing, communication, business development, digital transformation, and more.  
Be.Seen is designed to set both minority-owned businesses and large global companies up for success. The initiative will not only help promote diversity and innovation in the supply chain of global consumer goods companies and drive cost efficiencies but will also help businesses manage supply chain risks and improve local community relationships while driving their environmental, social and governance (ESG) agendas. Additionally, the program will stimulate the economic growth of the lesser-represented groups by providing minority businesses with unique opportunities for integration into large business ecosystems. 
"Be.Seen aims to create opportunities for diverse and underrepresented businesses to grow and become supply-chain-ready. Diversity in supply chains is a competitive advantage for any business and widens economic and social impact," said Ansu Archana, Procurement Director, Beauty & Wellbeing, Hindustan Unilever Limited. "HUL's partnership with Genpact will support minority-owned businesses while helping HUL advance towards its commitment of spending ₹2,000 crores annually with diverse businesses by 2025."  
This program aligns with Unilever's wide-ranging set of commitments and actions to help build a more equitable and inclusive society by raising living standards across its value chain, creating opportunities through inclusivity, and preparing people for the future of work.  
"Now more than ever, businesses are balancing the twin goals of profitable growth and sustainable operations. We believe that companies that make the right bets today will be the winners in the long term," said Katie Stein, Chief Strategy Officer and Global Business Leader, Enterprise Services and Analytics, Genpact. "At Genpact, we see ESG as a critical part of business transformation and are focusing on it internally and for our clients. We believe supplier diversity is a key lever for supply chain resiliency and ESG impact, and through this program, we look forward to helping build stronger companies and communities." 
HUL, Genpact and Sattva will accept applications from businesses that are 51% or more owned, managed, or controlled by members of diverse groups, and are certified by an approved certification body or who self-declare as diverse businesses. 
See What's Next in Tech With the Fast Forward Newsletter
Nothing to see here - yet
When they Tweet, their Tweets will show up here.