HMD plans to launch affordable 5G Nokia phones in India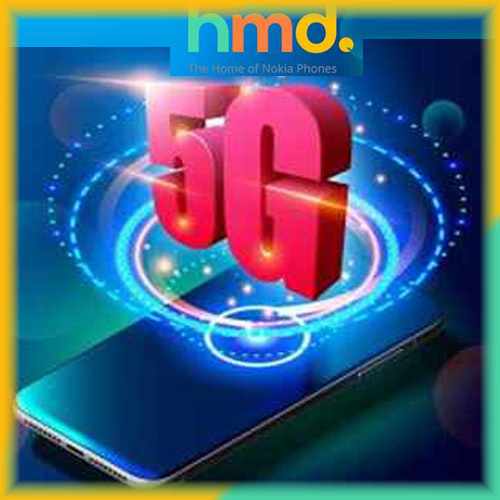 HMD Global is eyeing to make India a hub for its global supply chain while also launching affordable 5G Nokia phones in the country this year, as revealed by the company's Vice-president Sanmeet Kocchar.
HMD Global is looking to launch customised smartphones in the Indian market and for this it recently teamed up with Dixon Technologies, which is one of the largest consumer electronics solutions companies in India to produce Nokia phones, said the executive. HMD Global had secured $230 million from Google, Qualcomm, and Nokia Technologies in 2020 and is now aiming to invest in capacity expansion. This also includes investing in Indian manufacturing and distribution as well.
"We are looking at India as an important market and the first thing that we are going to do is look at products which are customized for the Indian market. Second is 5G, which is an important space that we have decided to play in, and we are looking at how we can launch more affordable 5G devices this year," said HMD Global's vice-president, Sanmeet Kocchar.
In the regulatory filing about the partnership, Dixon said that its subsidiary, Padget Electronics would make Nokia smartphones at the Nodia Facility in Uttar Pradesh. The top executive added that the company has expanded its distribution in India with 700 plus partners, thereby strengthening its offline presence.
Furthermore, Kocchar said that going forward HMD Global aims for better product differentiation through future-proof software that would last for at least a couple of years before upgrading. Reiterating their commitment to the 'Make in India' initiative, the executive said it is manufacturing 100 percent of its devices in India and that the PLI scheme is also a great initiative from the government. Foxconn subsidiary RSMI manufactures a significant number of Nokia devices that are sold in the country.
Sanmeet says there is steady progress in terms of the number of components that are sourced in India and the quantity of components that are being procured from India has gone up. However, the company says that it doesn't have plans to set up its own factories at the moment; instead, it intends to work with partners for manufacturing, production, and distribution.