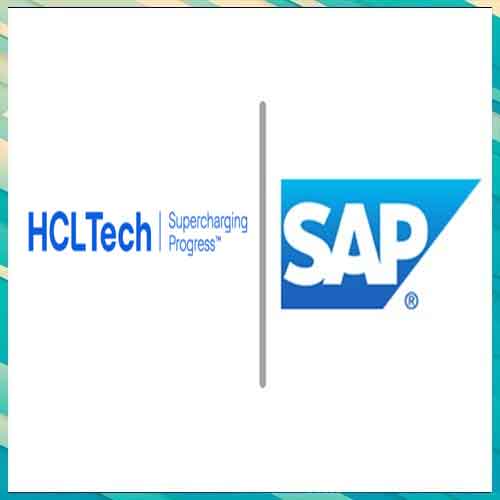 HCLTech has announced the expansion of its long-standing partnership with SAP to drive digital transformation for enterprises. As part of the expanded collaboration, HCLTech has become a customer of and a global strategic service partner for SAP SuccessFactors Human Experience Management Suite (SAP SuccessFactors HXM Suite). 
HCLTech will deploy the SAP SuccessFactors HXM Suite to enhance the experience of its 225,000+ people across the globe and make its recruitment and onboarding processes more agile. HCLTech will also leverage SAP's Workzone as well as Qualtrics solutions to add to its employee experience. 
As a multifaceted SAP partner, HCLTech will also enable enterprises globally to leverage SAP SuccessFactors HXM Suite along with its array of industry leading cloud offerings under CloudSMART.   
"Our people are at the core of our growth strategy and we are committed to supercharging their progress. We are delighted to expand our partnership with SAP to continue elevating the experience for our people through the best of technology," said C Vijayakumar, CEO and Managing Director, HCLTech. "This collaboration also provides us the opportunity to help our clients elevate their employee experience through SAP HXM as part of their digital transformation agenda." 
"As an early adopter and partner of RISE with SAP, HCLTech understands that the successful transformation of any business always starts with its people," said Christian Klein, CEO and Member of the Executive Board of SAP SE. "We are confident that HCLTech's selection of SAP's SuccessFactors HXM Suite, including a strong services component, will further deepen our partnership and drive value for customers worldwide."
See What's Next in Tech With the Fast Forward Newsletter
Nothing to see here - yet
When they Tweet, their Tweets will show up here.