GST roll-out is a paradigm shift from the earlier tax system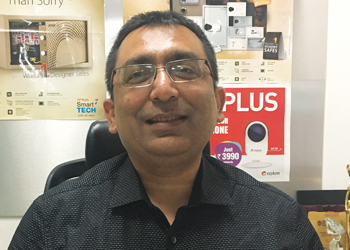 Yogesh B. Dutta, COO - C P Plus
 
GST will have a positive impact on most products. However it's too early to comment on which ones. People are gearing up for the new reform with immense hope and belief in our government and system. We are confident that GST will benefit businesses and public at large.
 
The roll-out of the Goods & Service Tax (GST) is a paradigm shift from the earlier tax system. The right approach would be to understand the concept of GST and its implication on your business because knowledge would help create the much needed faith in the policy and reform, eventually leading to positive returns.
 
This is the first time such an initiative has been taken and implemented in such a short span of time. It's a historic step, and we'd like to congratulate the government of India for having achieved this milestone. As a company, we would like to wholeheartedly welcome and do the needful in its successful implementation.
 
The implementation of GST will mean simplified business for all. It will avoid the cascading effect of double taxation, increase transparency and boost the overall growth of the economy. We believe, in fact, that prices will reduce and the resultant benefit will be passed on to the consumers accordingly.