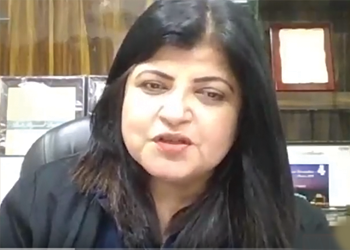 Nandini Sharma                    
Director, Comnet Resources

GST has managed to grab attention in recent times. The basic purpose of GST was a uniform and transparent tax structure in the country. It improves the way we do business and also the tax structure because it is one tax and one nation. Second, it will minimize the cascading effects of taxes. So the prices will be reduced eventually. 

We expected a reduced price and expecting a reduction of tax slab to 15% as a reduced cost means an increase in consumption so that means more business. I was looking for some ease also which never happened because of too much of documentation. The government predicted that before implementation of GST that tax payers can file return sitting at home which never happened. 

We were expecting that the government should have 24-hour helpline with the experts on GST over there. Instead of forwarding the queries to website or to write a mail, they could have given the help over the call.
See What's Next in Tech With the Fast Forward Newsletter
Nothing to see here - yet
When they Tweet, their Tweets will show up here.