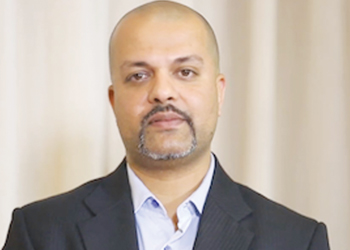 Neeraj Athalye, Head – S/4HANA I GST Adoption I Leonardo, SAP Indian Subcontinent
Goods and Services Tax (GST) is the biggest tax reform since independence and will pave the way for realization of the goal of "One Nation - One Tax - One Market" in the country. GST will benefit all the stakeholders namely industry, government and consumer and will help in lowering the cost of goods and services thereby making the products and services globally competitive, giving a major boost to 'Make in India' initiative.
GST will completely transform the indirect taxation landscape in India involving both the central and state levies. In a departure from the normal practice, GST will be administered together by the centre and states. Under the GST regime, exports will be zero-rated in entirety unlike the present system where refund of some of the taxes does not take place due to fragmented nature of indirect taxes between the centre and the states. GST is largely technology driven and will reduce the human interface to a great extent. GST is expected to improve ease of doing business in India.
"We believe GST is capable of generating a more stable source of revenue for the nation. This can happen if we make this tax regime real-time, effective and transparent, for which businesses will have to go digital. Our view is that GST is not a tax problem but a technology issue. As an Application Service Provider (ASP), we have been pioneering the transition of organizations to this new tax regime through multiple outreaches be it the 30 'SAP GST Solution Centers' or by offering specialized solutions like 'SAP GST in a Box'. Through these initiatives, our aim is to enable India Inc., specially MSMEs digitize their business and achieve sustainable growth in the new digital economy," says 
Neeraj Athalye, Head - S/4HANA I GST Adoption I Leonardo, SAP Indian Subcontinent.
See What's Next in Tech With the Fast Forward Newsletter
Nothing to see here - yet
When they Tweet, their Tweets will show up here.