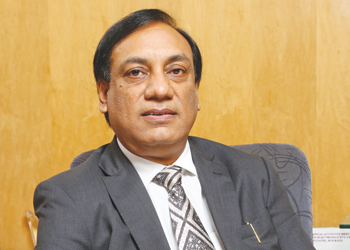 V.K. Bhandari                    
Chairman & MD,
Supertron Electronics

GST is a very good initiative and we were expecting it for a long time as through it doing business becomes easy and all taxations all over India are same. It is also good for inter-state trade. So overall GST is good for India. But there is a lot of challenges and the main problem of compliance is very strict and the awareness is very less from both trade and industry side. In IT we were expecting a low tax slab. Most of the IT products are under 18% tax slab, but we expect it to be 12% so that some benefits would be there for the IT industry. We are expecting that through GST economy will grow. 

On their part, the government is also changing some things, but still compliance is still very strict. So the government must understand our problem and we can manage as we are a mid-size organization but while discussing with small organization we find it very difficult to comply with the GST norms. We request the government to consider minimizing the compliance and make it simpler for everybody. 
See What's Next in Tech With the Fast Forward Newsletter
Nothing to see here - yet
When they Tweet, their Tweets will show up here.