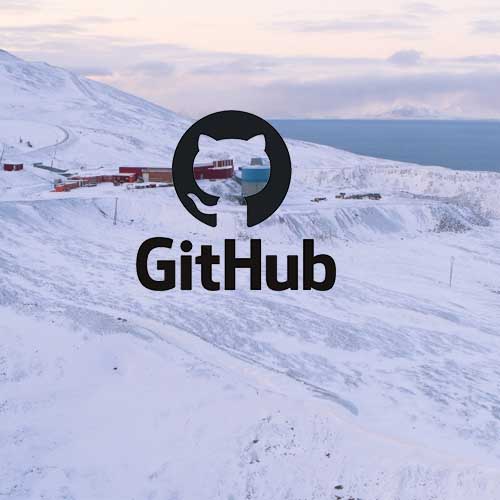 GitHub, the world's largest software development collaboration platform, celebrates the achievements of developers with disabilities alongside news of recent accessibility improvements at GitHub that help them do the best work of their lives. 
People with disabilities frequently encounter biases that prevent their full and equal participation in all areas of life, including education and employment. That's why GitHub and The ReadME Project are thrilled to provide a platform for disabled developers to showcase their contributions and counteract bias. 
* Paul Chiou, a developer who's paralyzed from the neck down, is breaking new ground in the field of accessibility automation, while pursuing his Ph.D. Paul uses a computer with custom hardware and software he designed and built, and this lived experience gives him a unique insight into the needs of other people with disabilities. The barriers he encounters push him to innovate, both in his daily life and in his academic endeavors. Learn more about Paul and his creative solutions in this featured article and video profile.
* Becky Tyler found her way to coding via gaming, but she games completely with her eyes, just like everything else she does on a computer, from painting to livestreaming to writing code. Her desire to play Minecraft led her down the path of open source software and collaboration, and now she's studying computer science at the University of Dundee. Learn more about Becky in this featured article and video profile.
* Dr. Annalu Waller leads the Augmentative and Alternative Communication Research Group at the University of Dundee. She's also Becky's professor. Becky calls her a "taskmaster," but the profile of Annalu's life shows how her lived experience informed her high expectations for her students — especially those with disabilities — and gave her a unique ability to absorb innovations and use them to benefit people with disabilities.
* Anton Mirhorodchenko has difficulty speaking and typing with his hands, and speaks English as a second language. Anton has explored ways to use ChatGPT and GitHub Copilot to not only help him communicate and express his ideas, but also develop software from initial architecture all the way to code creation. Through creative collaboration with his AI teammates, Anton has become a force to be reckoned with, and he recently shared his insights in this guide on how to harness the power of generative AI for software development.
Success requires skills. That's why equal access to education is a fundamental human right. The GitHub Global Campus team agrees. They are working to systematically find and remove barriers that might block future developers with disabilities. 
npm is the default package manager for JavaScript and the largest software registry in the world. To empower every developer to contribute to and benefit from this amazing resource, the npm team recently completed an accessibility bug bash and removed hundreds of potential barriers.
The GitHub.com team has also been hard at work on accessibility and they recently shipped several improvements:
* The new primary navigation experience was designed with accessibility in mind from the very beginning. Check out this video that demonstrates how to use the primary navigation with a keyboard.
* The new code search experience is lightning fast and an absolute dream to use with a screen reader. Check out this video that demonstrates how to use code search with the NVDA screen reader and learn how code search was designed with accessibility in mind.
* Developers use the contribution graph to learn about each other's contributions. Check out the contribution graph accessibility improvements that remove barriers for keyboard-only and screen reader users.
The site-wide color contrast improvements to the light and dark themes were delivered courtesy of Primer, which is the GitHub Design System. Learn how the Primer team navigated many competing requirements in this behind-the-scenes tour of the Primer color contrast improvements.
The GitHub Copilot team recently shipped accessibility improvements for keyboard-only and screen reader users. GitHub Next, the team behind GitHub Copilot, also recently introduced GitHub Copilot Voice, an experiment currently in technical preview. GitHub Copilot Voice empowers developers to code completely hands-free using only their voice. That's a huge win for developers who have difficulty typing with their hands. Sign up for the technical preview if you can benefit from this innovation.
Commenting on the announcement, Ed Summers, Head of Accessibility, GitHub said "GitHub is the home for all developers and on this Global Accessibility Awareness Day we are thrilled to celebrate the achievements of developers with disabilities and recent improvements that help them build on GitHub. The accessibility program thrives on the happiness of developers with disabilities. Our success is measured by their contributions and by removing barriers from their path and celebrating their accomplishments. We're delighted with our progress thus far, but we are just getting warmed up.."
See What's Next in Tech With the Fast Forward Newsletter
Nothing to see here - yet
When they Tweet, their Tweets will show up here.