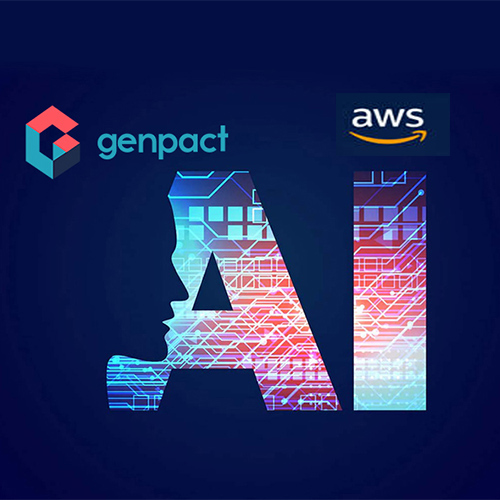 Genpact has expanded its relationship with Amazon Web Services to transform financial crime risk operations, leveraging generative AI and large language models (LLMs). Integrating Genpact's proprietary cloud-based financial crime suite, riskCanvas, with Amazon Bedrock, has led to accelerated efficiencies and impact for clients such as Apex Fintech Solutions.  
Amazon Bedrock is a fully managed service that enables developers to test, integrate, and deploy industry-leading foundation models (FMs) via an application programming interface (API) and customize the models to best suit their unique use cases.  
Building on its existing relationship with AWS, Genpact is now combining its intellectual property and deep industry expertise with AWS's generative AI capabilities. 
Genpact engaged multiple riskCanvas clients to significantly improve the detection, investigation, and prevention of a wide range of financial crime threats. As a result, Genpact is now driving accelerated efficiencies and delivering substantial impact for these clients in finance and capital markets, exemplified by their work with Apex Fintech Solutions.  
Using approved client data from the secure riskCanvas ecosystem, combined with Amazon Bedrock's secure data handling, enables the generation of highly accurate outcomes while maintaining data protection across clients.   
"Responsible AI is a core consideration in AI implementation and its importance will continue to increase," said Atul Deo, General Manager, Amazon Bedrock at AWS. "Amazon Bedrock is rooted in secure data handling, encrypting all data and allowing users to customize models privately. Integrated with Genpact's riskCanvas, this powerful combination enables our mutual customers to enhance productivity in investigating, detecting, and preventing financial crime threats." 
The initiative enables clients to fully leverage the potential of generative AI solutions and drive secure, scalable, AI-led transformation.  
"Data complexity and volume, false positives, and evolving sophisticated criminal tactics are accelerating the need for businesses to harness generative AI to transform financial crime operations," said BK Kalra, Global Business Leader, Financial Services, Consumer and Healthcare, Genpact. "Genpact's expanded relationship with AWS represents a pivotal step in redefining the operations landscape for enterprises. Together we can unlock untapped value, and fuel significant growth opportunities for our clients, solidifying our commitment to delivering valuable business impact."
See What's Next in Tech With the Fast Forward Newsletter
Nothing to see here - yet
When they Tweet, their Tweets will show up here.