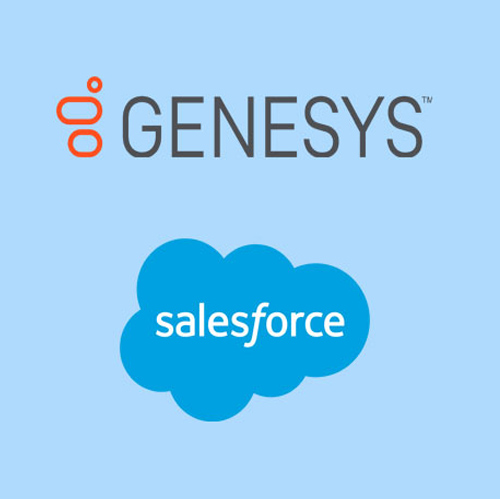 Genesys has announced a strategic collaboration with Salesforce to help businesses bring together their data, agents, bots and communication channels for smarter end-to-end customer and employee experiences. The companies are introducing a unified AI-powered customer experience and relationship management solution that integrates Genesys Cloud CX and Salesforce Service Cloud called CX Cloud from Genesys and Salesforce.  
This jointly released solution makes agent and supervisor jobs more seamless, bringing enterprise contact center and workforce engagement management (WEM) capabilities from Genesys Cloud CX to Salesforce Service Cloud. Through bi-directional data sharing, CX Cloud from Genesys and Salesforce allows organisations to better understand customer interactions, behavior and history across their journey.
"This new solution from Genesys and Salesforce brings together the strengths of both platforms, presenting ADP with significant potential to improve our client and service representative experience, achieve deeper levels of personalisation, and drive operational ease of use," said Jim Mueller, vice president, global product and technology at ADP. "Real-time sharing of data, customer insights and relevant actions across cloud platforms could allow ADP to utilise more comprehensive, accurate and effective AI modeling to continuously streamline our customers' experiences. This type of seamless synchronisation across platforms offers the possibility to drive more business value than each platform could individually and results in an undeniably powerful technology stack." 
With CX Cloud from Genesys and Salesforce, organisations can improve customer personalisation and reduce the development burden on IT and analyst teams. Salesforce Data Cloud's unified data fabric enables organisations to automatically aggregate real-time data to power smarter AI, which enables people to have more contextualised customer conversations and equips self-service bots with knowledge to handle interactions more efficiently. Businesses also gain deeper analytics and reporting capabilities to action insights and track KPIs, such as service levels, handle times, overall customer satisfaction and more.
With the advanced experience orchestration capabilities of Genesys Cloud CX, businesses can design AI-powered, end-to-end customer journeys fusing data, bots and channels from both the Genesys and Salesforce platforms. IT and business partners can co-create experiences delivered at the optimal time through a customer's preferred channels. No-code implementation makes deployment fast and offers the flexibility for organisations to pick and choose their preferred aspects of each platform.  
Service Cloud's single, smart workspace and Genesys Cloud CX improve staff efficiency. Customer, journey and interaction history are backed by Einstein AI, Salesforce's AI technology, and Genesys AI empowering employees to increase customer satisfaction and meet performance KPIs. Agents and supervisors also benefit from modern WEM capabilities from Genesys embedded directly into the employee activity dashboards in Service Cloud. With an all-in-one interactive view, organisations can more easily manage and empower their workforce using advanced scheduling, performance metrics, coaching, training, gamification and more. 
"To build the experiences customers and employees want today, businesses need to link their data, AI and systems of engagement across their technology ecosystem. As two leaders in our respective markets, Genesys and Salesforce are strongly positioned to enable joint customers to define the next generation of experience orchestration fueled by enriched insights and AI capabilities resulting from our platforms working in sync," said Olivier Jouve, chief product officer at Genesys. 
This announcement expands upon a more than 10-year strategic technology partnership between Genesys and Salesforce. In 2021, Genesys announced a funding round led by Salesforce Ventures with participation from other investors to help accelerate the leadership of Genesys in the Experience as a Service® market globally.  
"Many organisations are challenged to efficiently leverage data and AI to meet rising customer expectations and drive long-term loyalty," said Ryan Nichols, senior vice president of Service Cloud Product Management at Salesforce. "The new CX Cloud from Genesys and Salesforce will empower agents to leverage Einstein AI insights within the flow of work in Service Cloud to deepen customer relationships through personalised interactions, helping to drive repeat business and make positive impacts on their company's bottom line." 
See What's Next in Tech With the Fast Forward Newsletter
Nothing to see here - yet
When they Tweet, their Tweets will show up here.