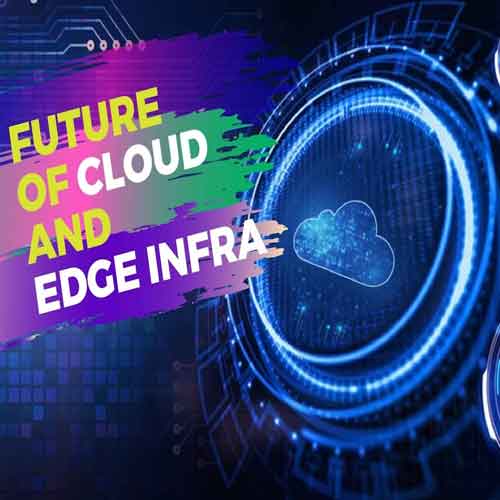 A recent report says, Information and Operations teams will be impacted by economic and geopolitical forces and play a vital role in ameliorating their effects.
A recent report highlighted by Gartner that, there are four trends to impact cloud, data center and edge infrastructure in 2023, as Information and Operations teams pivot to support new technologies and ways of working during a year of economic uncertainty.
Expert says, "In the current economic climate, the biggest problem companies face in 2023 may not be IT infrastructure.
"This won't be a year to realize grand ambitions, but it marks a moment to refocus, retool and rethink your infrastructure. In every crisis lies opportunity, and in this case, the chance to make positive changes may be long overdue."
Cloud Teams Will Optimize and Refactor Cloud Infrastructure. Public cloud usage is almost universal, but many deployments are ad hoc and poorly implemented. Information and Operations teams have an opportunity this year to revisit hastily assembled or poorly architected cloud infrastructure to make it more efficient, resilient and cost-effective. With this 65% of application workloads will be optimal or ready for cloud delivery by 2027, up from 45% in 2022.
Secondly, New application architectures will demand new kinds of Infrastructure. Gartner predicts 15% of on-premises production workloads will run in containers by 2026, up from less than 5% in 2022. It is a challenging period and its time to innovate and find new solutions to meet business demands.
Going forward, Data Center Teams Will Adopt Cloud Principles On-Premises. As Data centers are shrinking and migrating to platform-based colocation providers. Combined with new as-a-service models for physical infrastructure, this can bring cloud-like service-centricity and economic models to on-premises infrastructure. The report further outlines, 35% of data center infrastructure will
be managed from a cloud-based control plane by 2027, from less than 10% in 2022.
Lack of skills remains the biggest barrier to infrastructure modernization initiatives, with many organizations finding they cannot hire outside talent to fill these skills gaps. IT organizations will not succeed unless they prioritize organic skills growth.
See What's Next in Tech With the Fast Forward Newsletter
Nothing to see here - yet
When they Tweet, their Tweets will show up here.