Fujitsu partners with Valio for Digital Transformation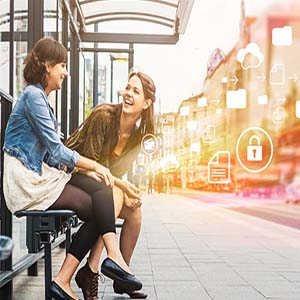 Fujitsu Finland Oy is transforming the IT infrastructure of Valio by transferring its existing systems onto a SAP HANA platform. This latest step in Valio's digital transformation not only improves the availability and reliability of the company's services, but also enables the dairy to take advantage of digital services and fast data analytics.
This latest project involved migrating Valio's multiple databases, including enterprise resource planning (ERP), supply chain management (SCM), supplier relationship management and access portal systems to an SAP HANA environment. Fujitsu also optimized key Valio applications to be compatible with the SAP HANA database. The combined SAP HANA system represents a highly business-critical system for Valio, since it serves as a central repository for the dairy's sales, logistics and enterprise resource planning data.
Fujitsu will also be implementing additional capacity services for the dairy to manage, store and back up its SAP applications. Service maintenance agreements will see the two companies work together until at least 2022.
Kimmo Poikela, IT Manager, Valio, says, "We have ambitious plans, so we need a technology infrastructure that is agile enough to keep pace. Also, as a busy dairy, we operate 24/7, so it is crucial that we have a solid foundation for all the business critical applications we rely on, around the clock. By working closely together with Fujitsu, we have been able to streamline our systems, improving efficiency and freeing us up to deliver innovative dairy products to our customers."
Irma Jousranta, Head of Enterprise Applications, Application Transformation and Integration Fujitsu in Finland, comments, "Switching to the SAP HANA platform is bringing Valio immediate benefits in terms of enhancing system performance while also reducing costs. But, above all, the project is a significant step towards embracing digitalization in the enterprise, to provide new digital services. Valio has already seen great benefits from streamlining its infrastructure. This latest step will deliver not only cost benefits, but also access to a wealth of new information through the use of real-time data analytics."