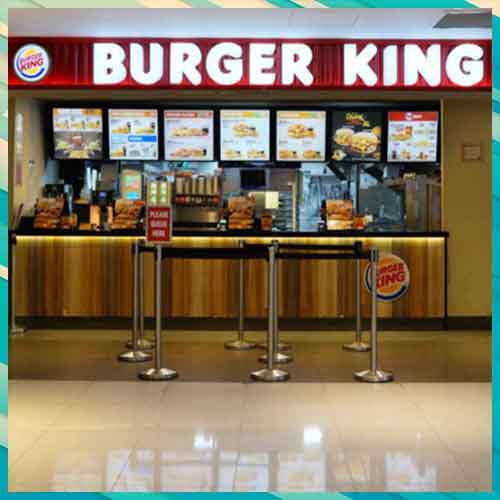 Fortinet has announced that Burger King India, head franchisee of BURGER KING Corporation USA, has implemented Fortinet Secure SD-WAN to achieve high-performance networking capabilities that streamline operations, increase business agility, and bolster security across their data center and restaurant locations. 
Burger King India began operating in 2014 as a subsidiary of BURGER KING, the second-largest fast-food hamburger chain in the world. India was the 100th country where Burger King opened a restaurant, and since then, the company has opened over 330 locations throughout the country. With thousands of customers being served daily, Burger King India relies on its internal network to process transactions from customer orders both in-store and online, as well as to provide secure guest Wi-Fi connectivity for application access at the restaurants. 
As the Burger King India restaurant network continues to grow and the number of customers increases daily, the company's digital infrastructure and security requirements need to scale accordingly. The restaurants require reliable connectivity to overcome latency or failure as a digital business enabler, improve application availability for both in-store or online orders to enhance the customer experience, and provide visibility across the stores and network to monitor threats and upgrade the restaurants' security posture. 
 "As companies strive for digital innovation, they are looking for ways to enhance their WAN networks and provide customers with an exceptional user experience, all while ensuring that their networks remain secure from cyber threats. As the threat landscape expands, organizations must prioritize security in any network deployment. Fortinet's SD-WAN technology takes a security-first approach to networking, providing Burger King India with improved performance, visibility, and control, all while maintaining the highest level of security possible," said Vishak Raman, Vice President of Sales, India, SAARC, SEAHK & ANZ at Fortinet. 
After conducting an internal evaluation of its connectivity and security infrastructure, Burger King India determined that it needed to migrate to Software-Defined Networking (SDN) with advanced threat protection capabilities at all store locations. To achieve this, the company sought a security solution that could provide centralized network control and visibility, improve internal database and customer security, and scale to accommodate new restaurant locations without requiring additional technology expertise. 
Burger King India selected Fortinet Secure SD-WAN to address these challenges and enable it to improve application availability, secure failover connectivity, enhance visibility, provide NGFW advanced threat protection, and centralized management and process control. The company has deployed FortiGate Secure SD-WAN across its network of over 330 restaurant locations, making it the standard for all new restaurants as Burger King India continues to expand its business. The Fortinet solution provides the corporate datacenter with simplified management, increased visibility, and centralized management benefits. 
Fortinet Secure SD-WAN has enabled Burger King India to reduce costs and achieve higher bandwidth with lower WAN cost, while improving in-store internet availability and addressing connectivity challenges across all restaurants. With centralized management and reporting through FortiManager and FortiAnalyzer, Burger King India has drastically improved visibility and security with next-generation firewall capabilities. The zero-touch provisioning function simplifies deployment and connectivity, and helps the restaurant chain achieve a resilient infrastructure with a security incident response strategy in place for future risks. 
"Fortinet Secure SD-WAN enables integrated security and simpler management to allows us to evaluate existing risks and gain better visibility into the applications and types of attacks in our data centers. Having this level of control over our environment was a big factor in our decision to choose Fortinet Secure SD-WAN. We have embraced the Fortinet Security Fabric's integrated approach to security and plan to implement additional Fortinet solutions across our restaurants," Manoj Gupta, Associate Vice President – IT, Burger King India. 
See What's Next in Tech With the Fast Forward Newsletter
Nothing to see here - yet
When they Tweet, their Tweets will show up here.