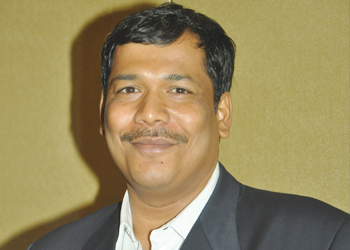 Rajesh Maurya
Regional Vice President, India & SAARC - Fortinet.
"We need to protect data whether it's in the cloud, or on a mobile or IoT device, or inside the network. In addition, security also needs to look at a variety of behavioural analytics to determine the intent of an attacker. That's why Fortinet has created the Fortinet Security Fabric, an integrated approach that provides the comprehensive protection today's networks need. The core of the Security Fabric is simple. Security tools that are integrated deep into the network, while also operating seamlessly across a variety of environments, from IoT to the cloud. They are then woven together into a single, fabric-based framework that allows them collect, share and correlate threat intelligence between security and network devices, centrally manage and orchestrate policies, automatically synchronize resources to enforce policies, and coordinate a response to threats detected anywhere across the extended network," comments Rajesh Maurya, Regional Vice President, India & SAARC - Fortinet.
 
See What's Next in Tech With the Fast Forward Newsletter
Nothing to see here - yet
When they Tweet, their Tweets will show up here.