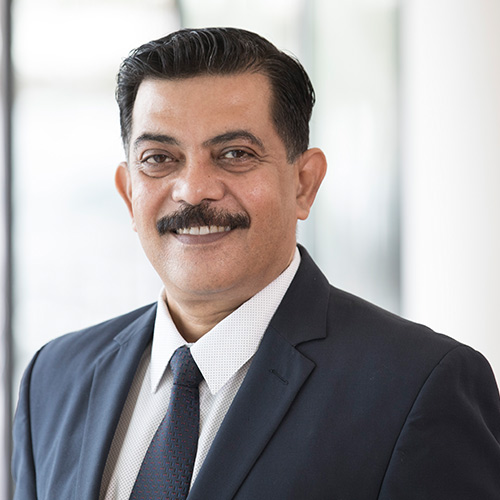 Kartik Shahani, Country Manager, Tenable India
DRIVING BUSINESS-ORIENTED GOALS   
The attack surface continues to change and is more interconnected than ever. But this also means that there are more attack vectors than before. Hence relying solely on traditional approaches to monitoring and detection leaves blind spots and makes it easier for attackers to move undetected, unhindered. This ultimately, causes more persistent damage as the response effort will be predictable and insufficient.  

Tenable's priority is to equip its customers with the ability to gain comprehensive visibility across the modern attack surface, anticipate threats and prioritize efforts to prevent attacks and communicate cyber risk to make better decisions. This is achievable with Exposure Management. 

POWERING THE FUTURE WITH INNOVATION 
Organizations are increasingly leaning on new and emerging technologies for scaling automation, streamlining supply chains, and most importantly enhancing cyber resilience for growth. With data security and privacy as important drivers for businesses, the IT industry must prioritize cyber resilience to drive growth. Cybersecurity is among the biggest concerns for organizations in India as the consequences of cyberattacks have decreased revenue caused by downtime and disruptions, damage to service and loss of business opportunities.    
As India's IT sector is poised for growth and innovation, focusing on building cyber resilience will make or break its progress. 

REINFORCING CUSTOMER BELIEF     
Exposure management enables the customers of Tenable to understand cyber risk so that they can make more effective business decisions. Built on the foundations of risk-based vulnerability management, exposure management takes a broader view across the modern attack surface, applying both technical and business context to more precisely identify and more accurately communicate cyber risk, enabling better business decisions. 

CAPITALIZING ON R&D PROWESS 
Innovation sits at the core of what Tenable does. The company is continually looking at ways to help its clients reduce cyber risk. It recently launched the Tenable One Exposure Management Platform, which unifies a variety of data sources into a single exposure view to help organizations gain visibility, prioritize efforts and communicate cyber risks. Building on proven Tenable products, Tenable One brings disparate vulnerability, misconfiguration and other security issues together into a single place, unifying the risk context across all findings and providing a contextualized understanding of where the organization is most at risk.  

POSITIONING FOR EXCELLENCE  
As of today, no other company is able to provide the breadth of coverage, context and actionable reporting that Tenable can. Tenable believes that no large-cap cybersecurity vendors have started to move in this direction, and no one has developed what Tenable has.  

For more than 20 years, Tenable has been the preeminent vulnerability management vendor. Exposure Management is the natural evolution of who Tenable is and the problems it solves for its customers.
See What's Next in Tech With the Fast Forward Newsletter
Nothing to see here - yet
When they Tweet, their Tweets will show up here.