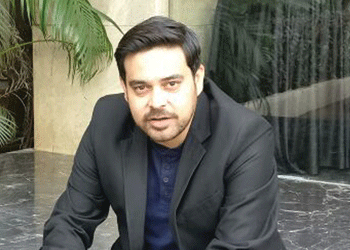 Anupam Sah
Senior Marketing Manager - CP Plus India

CP Plus believes that keeping its customers at the center of what the company does has been the winning way for it, because, in the end, a brand's value is directly proportional to the level of its customers' experience.
Some of its major achievements have been are -
    •    CP Plus is India's No.1 Video surveillance brand with the largest market shareholding as per HIS Survey.
    •    Its winning campaign "UparWala Sab Dekh Raha Hai" was bestowed with the prestigious Silver Abbey Award at the Goa Fest' 16
    •    The brand was recognized and approved by DGS&D
    •    It was awarded the India Video Growth Surveillance Excellence Leadership Award 2016 by Frost & Sullivan for outstanding contribution to the growth of video surveillance.
    •    It is the youngest and fastest brand to enter the Global Top 4 and Asia Top 2 Club.
 "CP PLUS is a market leader in CCTV surveillance in India with more than 40% market share. We have a market penetration unlike any other. With more than 6500 partners and system integrators spread across the country to provide service, CP PLUS has managed to reach the remotest nook and corners with a strong customer base," reiterates Anupam Sah, senior marketing manager - CP Plus India.

Despite being a relatively new industry, the surveillance industry comprises of both the organized and the unorganized sector. While buyer behaviour is steadily changing, one thing remains constant – the value that a brand brings to the table. Being a customer oriented company has kept the company moving forward through the competition. "Be it through better products or improved service, we always try to bring more value to our customers which, I believe, should be the most important criteria for any brand," says Anupam.
See What's Next in Tech With the Fast Forward Newsletter
Nothing to see here - yet
When they Tweet, their Tweets will show up here.