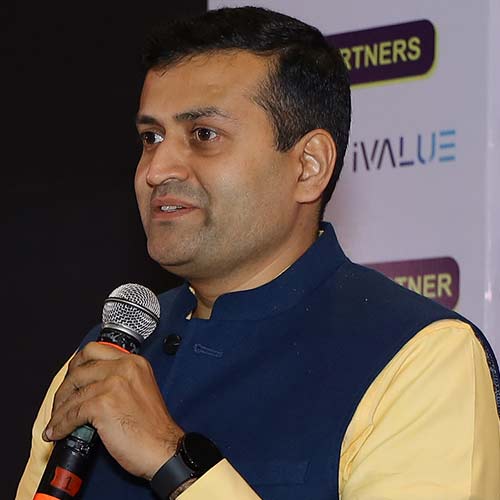 Surya Narayan CS, Country Manager - Product Category and Channel, Aruba- a HPE company
"For me, everybody is an AI. We're trying to replicate a human being. We talk about AI without connecting it to Machine learning. In the industry, we call this as Telemetry data. So, if somebody talks about AI without Telemetry data, it's useless. This is where AI turns to be on its own. AI can only work with Telemetry data. If someone is talking about AI, his/her organisation should be doing telemetry data as well. In the cybersecurity front, we were taken as a new norm.
The point is how we make security predictive, proactive and autonomous. So, AI is going to be on all the machines, they are going to be dependent on the machines. We are talking about a network from Aruba which will be an autonomous network. So, management will move to a machine where if someone is not able to connect to the WiFi network of Aruba, it will predict it but will rectify the problem, eliminating human interference. These are the advanced things which we talk about from the industry endpoint. We are also doing advancements on connectivity. When we speak about connectivity, the 2G or 4G revolution and the latest 5G revolution comes to our mind. This kind of revolution is happening with radio frequency. When we think about radio frequency, there is an important technology MIMO (multiple input multiple output), which is leveraged in GSM network and wireless network. The radio frequency which we are leveraging today, is what Aruba does. We powered 300 out of 500 Fortune companies, including Google and Microsoft. In the security arena, we looked at security as a paramount factor. We look at how we leverage tools which we have i.e., the clear past policy manager, how do we coordinate our security attack practice, ensuring that we coordinate with the perimeter security, antiviruses, and predict and protect before the attack happens. These are the great differences which we are doing with Aruba. We innovate solutions based on the use case. 
Today, there is a culmination happening where IT/OT will happen, boosting the industry's evolution. If I don't bring speed to my country, it will still be at the backup stage. Today, there is a need for the four dots in the industry revolution, like CLC machines, that created a chaos among people, who said that these machines will take away jobs. Instead, machines will always augment humans. It'll help humans to bring speed to their own business and the country."
See What's Next in Tech With the Fast Forward Newsletter
Nothing to see here - yet
When they Tweet, their Tweets will show up here.