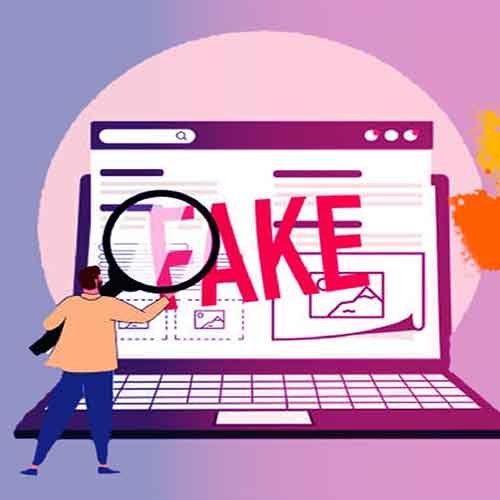 The fake websites pose a significant challenge for cyber police and law enforcement agencies. Fake websites are created with the intent to deceive users, often impersonating legitimate organizations or services. The fraudsters create a genuine looking website of known brand, government bodies, private and nationalised banks.
The fraudsters create a genuine looking website of known brand, government bodies, private and nationalised banks. The unsuspecting user is induced to pay online and once the payment is done, the customer either never gets the ordered product or the amount is deducted online from the person's debit or credit card.
New findings from Check Point Research (CPR), the research arm of Check Point Software Technologies, have revealed there are multiple ways cybercriminals can deceive ChatGPT users by impersonating the website and tricking them into downloading harmful files or sharing sensitive information.
One of them is through the creation of ChatGPT-related domains, and according to a new CPR report, since the start of the year, one of out 25 was either malicious or potentially malicious. The report says, from January until the end of April, there were upwards of 13,296 new domains related to either the chatbot or OpenAI, its developer.
"We have identified numerous campaigns that mimic the ChatGPT website with the intention of luring users into downloading malicious files or disclosing sensitive information," they state. "The frequency of these attack attempts has been steadily increasing over the past few months
As more people become aware of the technology and become accustomed to seeing materials online related to this (image generation tools, AI cooking assistants, and even automated code writing interfaces), their suspicion of them will be reduced.
"Hackers and malware producers are counting on the 'buzz' generated by these technologies and the rapid and burgeoning demand for AI services to decrease the public's suspicion of potential risk. Anytime we see rapid increase in demand for something, we often see a reciprocal increase in fraud associated with that item (remember the fake vaccines).
The challenges that cyber police face in dealing with fake websites:
Fake websites can be quickly created and hosted, often using techniques to hide the real identities of the perpetrators. They may appear for a short period and then vanish, making it difficult for law enforcement to track down the responsible individuals or groups.
The fake websites can be hosted in one country, operated from another, and targeted at victims in a third country. This creates jurisdictional challenges for law enforcement agencies, as they need to coordinate with authorities from different jurisdictions to investigate and take appropriate action.
Secondly, the Perpetrators of fake websites often employ technical measures to make their websites appear legitimate. They may use SSL certificates to create a secure connection, imitate official logos and designs, and use tactics to manipulate search engine rankings. These techniques make it harder for users and even law enforcement to distinguish between genuine and fake websites. Having said that, the Cybercriminals continually adapt their tactics to evade detection and increase the effectiveness of their fake websites.
Finally, combating the menace of fake websites requires a multi-pronged approach involving awareness, collaboration, technology, legislation, and enforcement. By addressing these challenges collectively, cyber police can better protect users from falling victim to fraudulent online activities.
See What's Next in Tech With the Fast Forward Newsletter
Nothing to see here - yet
When they Tweet, their Tweets will show up here.