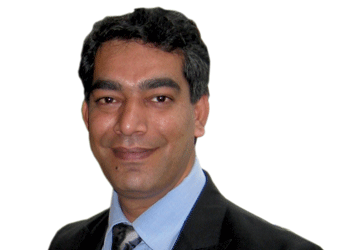 A happy customer is always easy to engage and retain, hence eScan's major focus is always to provide a seamless service that helps increase customer satisfaction. "Our single mantra for success is customer satisfaction with over the moon product experience. In our constant endeavour to achieve the same, we strive to improve these two aspects of the business continuously. One achievement I can speak of is when we were able to provide a highly customizable security solution or one of our valued customers in quick time, which in turn help them execute the projects seamlessly," says Rajat Sahu, Head of Marketing – eScan.

Apart from that eScan also made its strong presence among the IT channel with higher satisfaction level that helped it to grow its channel network to more than 8300 active partners across India.

"As mentioned, one of eScan's key mantra for growth is customer satisfaction and great product experience. Our constant effort towards building a channel friendly culture as well as stay ahead with global standard product quality helped us gaining market share across the business and consumer segments. We also constantly stay engaged with our customers& partners through various forums and platforms to reach out and resolve any problem at its budding stage. That has helped us garner the leadership position, at par with many international players," reiterates Rajat.

According to Rajat, digital transformation is here to stay and though it might be complicated but it is inevitable for any enterprise to survive the change and grow. "Digital Transformation not only empowers the enterprise to increase its speed, efficiency, agility but also adds to profitability and faster growth. Digital transformation is the backbone of every business it becomes crucial and critical to safe guard the business and confidential DATA secure but also makes the business services accessible 24 x7 for the customers," points out Rajat.

Hence, a robust and strong IT policy will help organisations harness the powers of digital while making it agile to the times of change and faster growth.
Rajat Sahu
Head of Marketing - eScan
See What's Next in Tech With the Fast Forward Newsletter
Nothing to see here - yet
When they Tweet, their Tweets will show up here.