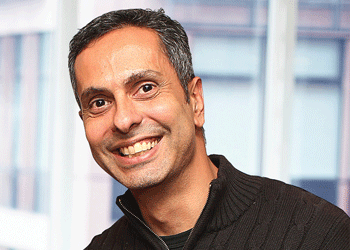 Tushad Talati
Director - Brand & Communication, Epson India

Epson is a customer-centric organization and believes in adapting its business model to suit the growing consumer demand. Constant technological advancements coupled with increased adoption of IT amongst consumers is ensuring that expectations are ever changing. Key to these expectations are lower costs and higher efficiency. The consumer is no longer willing to accept what is thrown at them by manufacturers. 

"At Epson, our belief is to always innovate and offer revolutionary products that appeal to the changing needs of people," reminds Tushad Talati, Director - Brand & Communication, Epson India. "Our biggest achievement was to secure the No.1 position in the Inkjet printer market (by Volume in addition to Value) in Q1 as the market leader in terms of Unit share for the first time ever. Epson captured 42.9% of the Inkjet market by Volume. Epson's Value market share (where we have been No. 1 for a few years now) increased to 51.8%. We now have an amazing 2 million InkTank printer users in the country, a landmark we recently crossed. More and more number of people are realizing the value Epson InkTank printers provide over cheap cartridge printers," he says.  

As per IDC's latest Hard Copy Peripherals (HCP) Quarterly market report for 2017 Q2, Epson's Inkjet market share is 34.4% as per volume &47.4% as per value. In the projector category, Epson is the No.1 brand as per the latest data published by FutureSource Consulting, registering a consistent growth with 29.7% market share in terms of unit shipments. In POS printers and DMP, Epson's share is in excess of 50% and we are the clear No. 1 brand.

In achieving all these, a CMO plays a crucial role, in the way he performs the marketing function. "CMOs have a larger role as the "representation of the customer" across companies as they respond to significant changes in the marketplace. There are huge and tectonic shifts taking place in marketing at the moment. The consumer and his/her expectations are evolving with mind boggling rapidity. The consumption of media has changed and keeps changing constantly. The CMOs role is evolving constantly and with the growing focus on Digital, it's imperative for CMOs to keep themselves abreast of latest trends in the Digital space and the ever evolving consumer. Companies must focus on broadening the role of marketing in general and the CMOs in particular. They should be entrusted with playing a more active role in shaping the company's public profile, helping to manage complexity, and building new capabilities within the marketing department," Tushad concludes.
See What's Next in Tech With the Fast Forward Newsletter
Nothing to see here - yet
When they Tweet, their Tweets will show up here.