E42 along with Beyondsoft to bring an AI-NLP-Powered No-Code Platform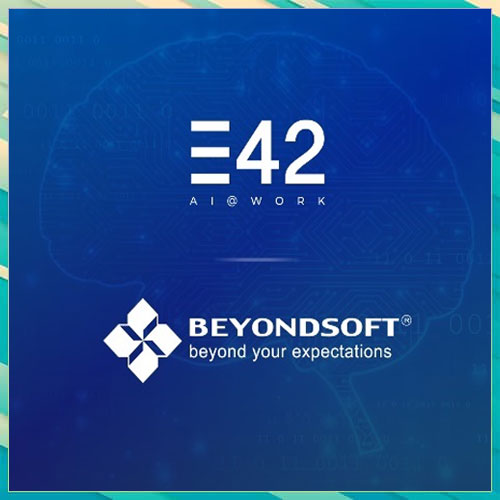 E42 has joined forces with Beyondsoft Consulting to offer end-to-end automation solutions to enterprises across the globe. The partnership aims to enhance services provided by both partners to provide best-in-class, AI-powered solutions to enterprises across the region.
Animesh Samuel, CEO and Co-Founder, E42, says, "We're thrilled about our partnership with Beyondsoft. Together, we can offer our customers the best of both worlds – E42's expertise in deep tech and Beyondsoft's subject matter knowledge in a wide range of industries, providing solutions that enable customers to embrace automation and grow their businesses more successfully."
Sathyanarayan Shetty, GTM and Business Unit Head, Beyondsoft, says, "We are pleased to provide our clients an AI-driven, no-code platform, augmenting humans that will automate complex business processes to improve organizational efficiency, increase accuracy in decision making, reduce operational costs, and improve employee and customer experiences. We are excited to be part of this journey with E42 as our partners in co-creating cutting-edge solutions."
Ajay Dixit, Business Unit Head, Beyondsoft adds, "Beyondsoft is excited to partner with E42 and with our shared values and vision, we are looking forward towards innovation through co-creation. Leveraging cutting-edge AI solutions that accelerate our client's automation journey, we are confident to take the digital transformation journey beyond expectations."