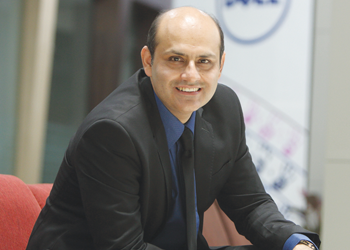 Anil Sethi
Vice President, Channels -Dell EMC India
 
"From Artificial Intelligence to Augmented & Virtual Reality to Cloud Computing, the process of Digital Transformation has successfully made its way into enterprises across industries. Businesses are moving to a more evolved thinking framework where technology will be seen as a tool to create elaborate and compelling user experiences. We at Dell EMC have invested a lot into an advanced technology center creating an ecosystem of labs and individual technology products built into architectures and transformational business solutions. We believe that cutting-edge business solutions will be an essential provider of the infrastructure of the digital future, supplying the channel and its customers with the technology they need to make advancements in every corner of the business world and society at large," says Anil Sethi, Vice President, Channels -Dell EMC India.
See What's Next in Tech With the Fast Forward Newsletter
Nothing to see here - yet
When they Tweet, their Tweets will show up here.