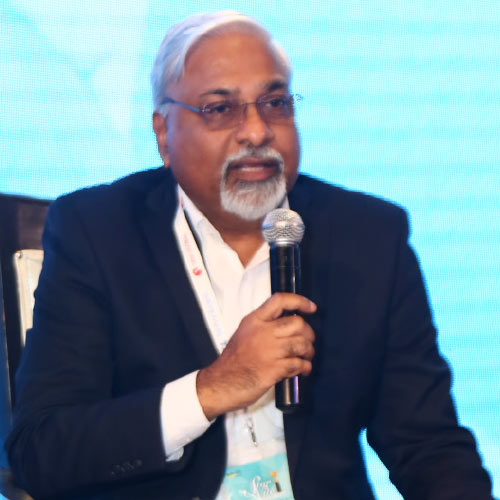 N. K. Mehta, Managing Director & CEO, Secure Network Solutions India
Important factors for cyber security readiness
Understanding the Customer Infrastructure thoroughly is the first step. We meticulously gather customer infrastructure details including Network, Applications, Users, and Data. We also understand their On-Prem and Cloud infrastructure. We do a first level audit to identify the security gaps. We prepare a short-term, mid-term, and long-term technology roadmap for the customers in their journey to achieve total security. The process includes several tools, templates, and interviews with key stakeholders. Vast experience of our Cyber Security Consultants plays an important role here. We don't just limit ourselves to the technology gaps, but also the human factors (User Behaviour, User Cyber Security Awareness etc.).

Problems faced by the CIOs/CISOs
Demand from the business users in adopting latest Digital technologies is the foremost challenge faced by CIOs/CISOs. They need to rapidly scale-up to the demands of their business. In the process, a lot of new technologies and applications are introduced into their infrastructure. Keeping the platform updated, ensuring security for users (internal) and customers (data) are the key challenges. Inadvertent or conscious breaches cost millions of dollars to the business. Today CxOs are flooded with multiple technologies and information overflow. They are looking for a reliable Cyber Security Technology Partner who can de-clutter this information overflow for them as per their requirement and off-load the pressures of securing the organisation. SNS comes into play here.

Commonly adopted technologies
Digital Journey involves anytime, anywhere, and any channel business. Availability of applications for users and customers are vital round the clock. This means, highly available Cloud infrastructure (Compute, Storage, Network), Secure Web Applications, Online business applications (Office Suite, CRM, Mail), and Mobile access. Security on Cloud, Securing the Cloud and Securing the Users (Endpoints) are the focus areas. SSO & MFA, Information Rights Management, Data Loss Prevention are focused on Users and Endpoint Security. While on the higher layers, such as Security Analytics (SIEM, SOAR), Automated Response, Threat Intelligence, and Breach Attack & Simulation (BAS) are helping the customers to ensure strong defence and have a proactive approach to security.

To face the challenges
Point by point solutions or siloed approach is often the cause of failures. You may well sell a large and expensive security solution, yet it may not meet the customer requirements. Thorough understanding of customer infrastructure, business roadmap, how they want to align the technology to their business goals are the areas a true consultant will look at. We, at SNS, are specialised and focused on Cyber Security. While others ALSO do Security, We ONLY do Cyber Security. We look at the 360-degree aspects of the customer (business, infrastructure, IT team skill sets of the customer) before jumping into bill of materials. We back it up with our highly specialised, trained, and certified Cyber Security experts in offering implementation and support. Post-implementation, we are always in touch with our customers through Quarterly Business Reviews (QBR) and Customer Success Management (CSM) activities.
See What's Next in Tech With the Fast Forward Newsletter
Nothing to see here - yet
When they Tweet, their Tweets will show up here.