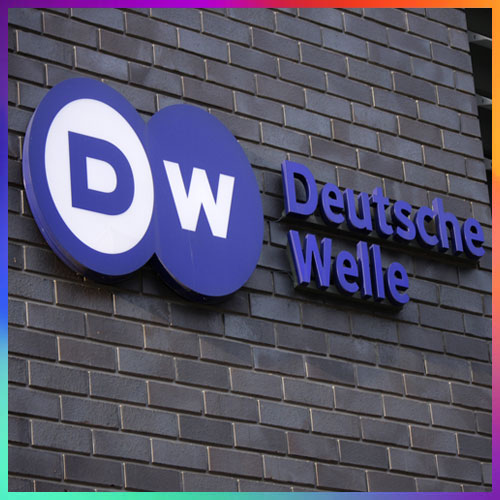 Germany's international broadcaster, the Deutsche Welle announces the use of TeamViewer to support its IT for its global network of correspondents. With TeamViewer's Enterprise Connectivity Suite Tensor deployed, the Deutsche Welle's IT team, located in Bonn and Berlin, can securely connect remotely to the laptops and smartphones of their employees. Operating in around 140 countries around the world, when support requests are made the IT team can resolve problems quickly and easily.
Thomas Rieger, IT Requirements Management and Coordination at Deutsche Welle said, "Laptops and smartphones are important to work tools for our journalists that have to function reliably, especially in breaking news situations. However, should any problems occur, our IT team can now react quickly using TeamViewer Tensor and thus contribute to smooth reporting. Since our correspondents often process sensitive information, a stable and secure connection via TeamViewer is also particularly important to us."
When opting for TeamViewer, the extensive security features of the Tensor solution played a particularly important role in Deutsche Welle's decision. These include single sign-on, scalable and flexible rights management via conditional access, and end-to-end encryption. In addition, the solution can be seamlessly embedded into Deutsche Welle's existing IT landscape with integrations into services such as Microsoft Intune and Teams.
Jan Junker, Executive Vice President Solution Sales & Delivery at TeamViewer said, "We have tailored TeamViewer Tensor specifically to the requirements of large companies. The solution can be scaled as required and makes it possible to access devices of all kinds quickly, easily, and securely from anywhere and at any time in order to access them and provide assistance. In particular, globally positioned companies and organisations such as Deutsche Welle are using it to make their IT support significantly faster and more efficient."
See What's Next in Tech With the Fast Forward Newsletter
Nothing to see here - yet
When they Tweet, their Tweets will show up here.