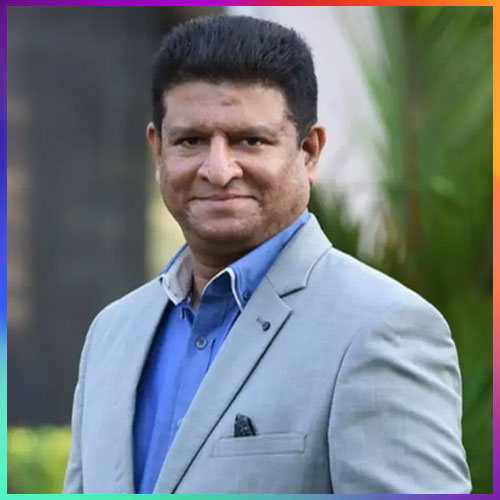 DE-CIX India has appointed of Sudhir Kunder as the Chief Business Officer, effective August 7th, 2023. This strategic move underscores Sudhir's exceptional journey within the organization over the past four years, marked by visionary leadership and transformative contributions that have propelled DE-CIX India's growth and industry prominence. 
Sudhir Kunder, Chief Business Officer, DE-CIX India says, "It's a privilege to take on the role of Chief Business Officer at DE-CIX India. As we step into a new phase, I'm enthusiastic about leading our exceptional team towards further innovation and success. With a deep understanding of the dynamic telecommunications landscape, I look forward to shaping our future endeavors and reinforcing our industry leadership."  
Kunder's ascent within DE-CIX India has been nothing short of remarkable. Joining the team four years ago, he swiftly ascended the ranks, displaying unwavering commitment, innovative prowess, and an unparalleled grasp of the ever-evolving telecommunications landscape. Commencing as Sr. Vice President, his swift rise saw him earn a promotion to Country Director within just 16 months. 
At the heart of Sudhir's success lies his pivotal role in driving expansion, amplifying the company's footprint, and achieving exponential growth across all vital business metrics. Notably, DE-CIX Mumbai has proudly secured its position as the preeminent Asia Pacific Interconnection Platform, outpacing 153 IXs across 29 countries. His adeptness in navigating challenges, capitalizing on emerging opportunities, and leading diverse teams has culminated in his well-deserved promotion to Chief Business Officer. 
In his new capacity, Sudhir Kunder will leverage his extensive experience and profound industry insights to spearhead DE-CIX India's strategic pursuits, cultivate pivotal collaborations, and champion a culture of innovation across the organization. His exceptional foresight in anticipating market trends and leveraging them for growth uniquely positions him to steer DE-CIX India into an era of unprecedented success. 
Sudhir Kunder's journey from Sr. Vice President to Chief Business Officer stands as a testament to DE-CIX India's steadfast commitment to recognizing and nurturing internal talent. This milestone reaffirms the organization's dedication to furnishing opportunities for advancement and cultivating an environment wherein capable individuals truly flourish. 
Under Sudhir Kunder's visionary stewardship, DE-CIX India is poised to set new industry benchmarks and fortify its standing as an industry trailblazer, driving innovation, and excellence across the interconnected landscape. 
See What's Next in Tech With the Fast Forward Newsletter
Nothing to see here - yet
When they Tweet, their Tweets will show up here.