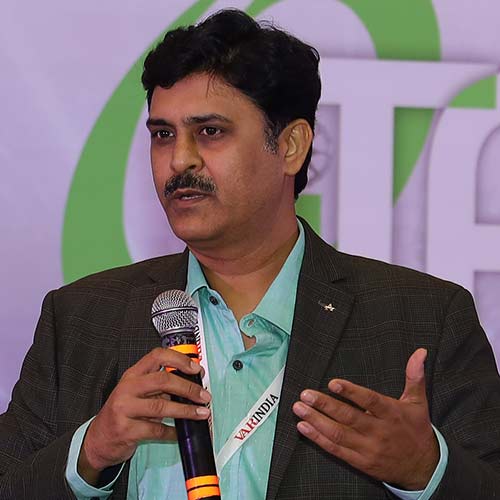 Pranav Bhayani, Head of Presales, iValue InfoSolutions
"I heard the term Yellow fever vaccination when I was travelling long back to some country and they asked to take the vaccination. And then if you come back to the country they will check the certificate if you have been vaccinated before and if not then they will put you in a quarantine zone and observe the behaviour. Those people who are in the cyber security industry can relate the term quarantine. When the machine is connected to a foreign network and goes back to my own network it is similar to getting scanned and showing a certificate, this is how I will relate cyber security. Things have become a little bit nasty in the last few years with the advent of Cloud. The issue with cloud computing is where you are putting the data. 
These days we are listening to the term custodian of the sovereignty of the data. If you want to exchange data between two countries then there are repositories out there. When you exchange data between two repositories, how well is the data covered, are the parties also of same interest, are they also having the same seriousness in maintaining your data. So today, cyber security gives us a couple of solutions which are data diodes, the data can be only sent in one direction. If someone wants to pull back the data it is not allowed. It is in an immutable format.
You have heard the term phishing, it is like someone is impersonating you etc. How to skip it? The first thing one needs to do is control emotions, we need to give a completely different response to the fraud. When you do that to those kinds of attack factors they will be in the friend zone as they did not expect this. This we do in a decoy mode. We create decoy in a network for those who pretend to be vulnerable and by that we understand attack vectors so that we are prepared one step ahead of what cyber criminals are doing. In digital life we put those kinds of new IDs, servers which are not real life servers, this way the attack comes in. You must have heard the term Honeypots, where they will collect the traffic that would be ready to be attacked. This is how you create network decoys."
See What's Next in Tech With the Fast Forward Newsletter
Nothing to see here - yet
When they Tweet, their Tweets will show up here.