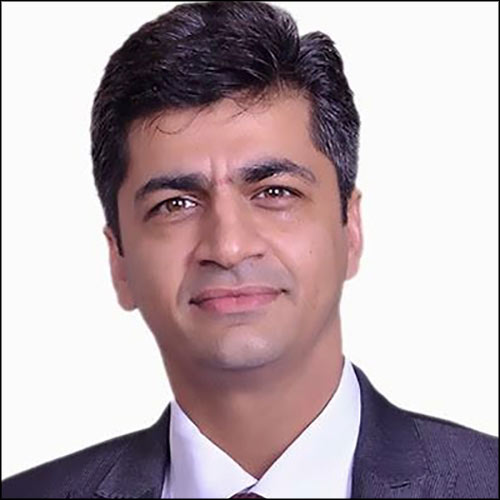 In a chat with VARINDIA, Nitin Varma, Managing Director, India & SAARC, CrowdStrike has shared his views about the current cybersecurity landscape in India, importance of data protection, data privacy and security industry in India and CrowdStrike's contribution in the industry.
Current state of cybersecurity in India
Explaining about the current cybersecurity landscape in India, Nitin says that the current state of cybersecurity in India is complex, with both opportunities and challenges. On one hand, the industry is growing rapidly due to increasing digitalization and awareness of the need for strong cybersecurity measures, but on the other hand, this growth also comes with increased cybersecurity threats and vulnerabilities. Additionally, many organizations in India still lack robust cybersecurity measures and are vulnerable to cyberthreats. They face a range of cybersecurity threats, such as data breaches, ransomware attacks, compromised credentials, malware, phishing scams, zero-day vulnerabilities, advanced persistent threats (APTs), social engineering and cyber espionage.

Delving deep about the topic he says, "The cybersecurity landscape in the country is constantly evolving, driven by factors such as changing regulatory landscape, advances in technology, and increasing cyberthreats. Therefore, there is a need for stronger cybersecurity measures. Both individuals and organisations need to become more vigilant. In this year's Union budget, the Ministry of Electronics and Information Technology (MeitY) has been allocated a sum of Rs. 625 crores to improve the country's cybersecurity infrastructure. Overall, the industry is moving towards a more proactive and collaborative approach to cybersecurity, with increased focus on threat intelligence and incident response planning."
Importance of protecting data in the cloud
Nitin points out, "Protecting data in the cloud and personal devices has become an essential aspect of modern-day cybersecurity. With the widespread adoption of cloud-based services and personal devices, there has been a substantial increase in the amount of data that is stored and processed. This data includes sensitive information such as personal identification information, financial information, and intellectual property. This data is seen as a commodity for cybercriminals who are constantly looking for ways to access it, and any breach can have serious consequences, including financial loss, reputational damage, and legal liability. Therefore, ensuring the confidentiality, integrity, and availability of data has become of paramount importance in today's digital landscape."

"At CrowdStrike, we process telemetry data amounting to trillions of events every single week. What sets us apart from other vendors in the market is that we offer both agent-based and agentless solutions. This unique approach provides organizations with a comprehensive visibility, detection and remediation capabilities to secure their cloud infrastructure. Our adversary-focused approach to Cloud Native Application Protection Platform (CNAPP), powered by our industry-leading threat intelligence, ensures that organizations are best equipped to stop cloud breaches", he further explains.
Evolving data privacy and security industry in India
Nitin comments, "Having multiple layers of security within organizations and isolated security data and systems can often lead to blind spots. 80% of organizations rely on at least 10 different sources of data for their security operations, yet despite this, 59% have reported experiencing at least one sensitive data breach within the past year.Therefore, it is important for organisations to develop and implement a comprehensive data security strategy and ensure adequate security controls are in place to combat cyberthreats. The only effective way to protect against modern attacks is to adopt an adversary-focused security solution that unifies world-class endpoint protection with real-time identity protection that gives comprehensive coverage of all aspects of an adversaries' toolkit - from exploitation, malware delivery and fileless attacks, all the way through stolen credentials or compromised identities. Cybersecurity awareness, training and education also play a critical factor and should be part of an organisation's overall security program. There is a greater awareness among Indian organizations and individuals of the importance of data privacy and security today, than it was a few years ago. This has led to the increased demand for cybersecurity products and services, as well as greater investment in cybersecurity initiatives."

As per Nitin, "The industry is also focusing more on cyber resilience, which involves the ability of organizations to withstand and recover from cyberattacks. This includes measures such as threat intelligence, incident response planning, and cyber insurance, which can help organizations quickly detect and respond to cyberthreats while minimizing the impact of an attack. By investing in emerging technologies, focusing on cyber resilience, and increasing awareness of the importance of data privacy and security, Indian organizations are taking important steps to protect their data and safeguard against cyberthreats."
CrowdStrike's contribution to strengthen India's data security industry
In his concluding words Nitin says, "CrowdStrike is playing an important role in strengthening India's data security industry through its innovative products and initiatives. CrowdStrike's Falcon platform provides real-time protection against cyberthreats and enables organizations to quickly detect and respond to potential breaches. The platform is augmented by CrowdStrike Falcon LogScale, a centralized log management technology that enables organisations to make data-driven decisions about the performance, security, and resiliency of their IT environment. Falcon LogScale enhances observability for all log and event data by simplifying the exploration of critical log information, eliminating blind spots, and identifying the root cause of any incidents. Delivered through a single lightweight agent, which integrates the industry's leading endpoint security and native identity protection, our platform helps prevent the full attack lifecycle - whether an adversary is attempting to use exploits, malware, fileless attacks or stolen credentials. At CrowdStrike, we also regularly host webinars and publish blogs to help educate practitioners about current threats, legal developments, and best practices to protect data." 
See What's Next in Tech With the Fast Forward Newsletter
Nothing to see here - yet
When they Tweet, their Tweets will show up here.