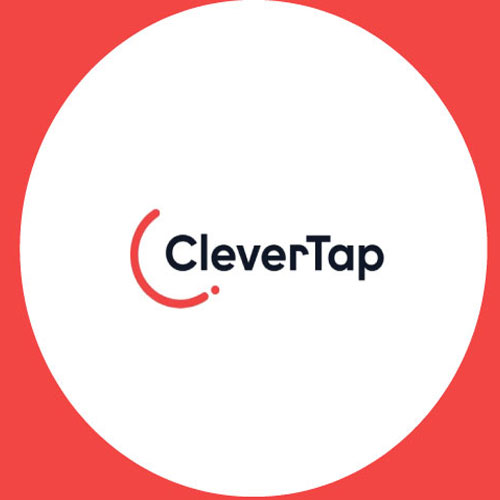 CleverTap has announced the launch of CleverTap for Startups (C4S). Through this initiative, CleverTap will offer a full stack retention platform to all budding digital-native brands, in order to help them personalize and optimize all customer touchpoints, improving user engagement and conversion.
Till date, thousands of large digital-native brands have benefited from CleverTap's platform which has solved their needs at scale, speed, and security. The aim now is to make solutions even more affordable for pre-launch, early-stage startups, or companies with limited monthly active users. New and early-stage businesses have very different needs from larger, well-established brands. They require more flexibility, affordability, and a partner that provides seamless support fuelling their growth plans.
CleverTap has currently partnered with more than 50 venture capital firms, incubators, and business accelerators including Sequoia Surge, Techstars, Y-combinator, AWS Activate, Accel and others to provide exclusive discounts and resources to early-stage startups through this initiative. The C4S initiative was undertaken a year back and the offerings have now been finetuned following feedback from 1000+ startups and is now ready to launch. Through this initiative, CleverTap aspires to be a growth partner for more than 100,000 new businesses by the end of 2025.
Through this initiative, early stage startups can opt for a flexible plan with no minimum scale requirement, and can make use of the platform with as low as 5000 monthly active users. The platform is designed realizing the requirement of SMBs/startups. Additionally, customers will have the option to customize the platform with add-ons and will have the ability to only pay for the services they use.
Anand Jain, Co-Founder & Chief Product Officer, CleverTap said, "Every small business needs an ecosystem of stakeholders that are supportive and will help them get on their growth journeys. Be it small or big, startups can use all the help they can get. In our effort to bolster new businesses globally we are excited to launch CleverTap for Startups. Customer retention for consumer brands is one of the key components to building a successful business. By offering our solutions to startups at a lower cost with flexible options, we want to create an atmosphere where we can support new businesses from their 0 to 1 and then 1 to 100 journeys."
See What's Next in Tech With the Fast Forward Newsletter
Nothing to see here - yet
When they Tweet, their Tweets will show up here.