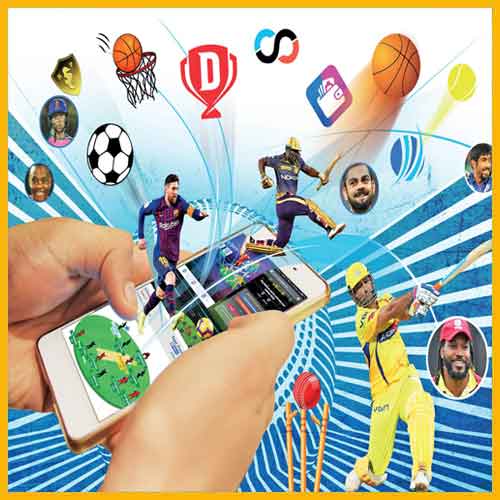 Gaming has become one of the most popular forms of entertainment. Specially, Fantasy sports or fantasy gaming has gained popularity in recent years and the industry of fantasy gaming has boomed since then as the number of users has been rising at a very rapid pace.
With over 300 fantasy sports platforms (FSPs) and 18 crore users, India is the fastest-growing fantasy sports market in the world. The user base in 2022 was nearly triple that of North America. Further, about 60% of user transactions on the fantasy sports platforms have come in through tier-II and tier-III cities.
The participants in a fantasy sport act as managers as they draft, trade, and select their own lineup of professional athletes. The participants can either play in free competitions or can also pay and win as per the amount of the contest. Games of skill are identified as a separate category from the games of chance as it is not totally dependent upon the certainty of an event.
The industry's growth can be attributed to a combination of infrastructural and market-led factors. Improving digital infrastructure, long cited as a driver for India's economy, is seen to amplify in impact every year. This has also led to an increase in digital payments.
The Indian Gaming Industry consists of real-money gaming, esports, and fantasy sports. The market size is over INR 34,000 crore in the fantasy gaming industry. Buoyed by strategic investments the industry caters to over 13 crore registered users said the report. The report further said that 85% of the revenue is brought in through cricket. Football stood second with a 6.32% share. As per the FIFS estimates, the fantasy sports industry is estimated to grow to INR 1,65,000 cr. in the fiscal year 2025.
Since, the fantasy sports industry is on a boom and has seen rapid expansion over the past few years its regulation has also been difficult. Different states have different laws regarding these which create confusion among the masses regarding its regulation.
See What's Next in Tech With the Fast Forward Newsletter
Nothing to see here - yet
When they Tweet, their Tweets will show up here.