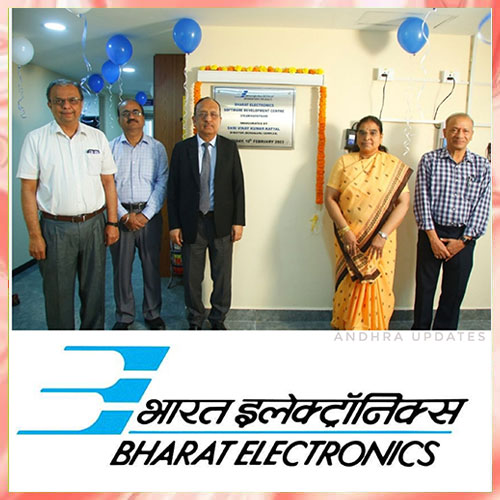 Navratna Defence PSU Bharat Electronics Ltd (BEL) has opened its new Software Development Centre (SDC) in Visakhapatnam to offer "Software as a Service" for various applications in the domains of both Defence and non-Defence.
Vinay Kumar Katyal, Director (Bengaluru Complex), recently inaugurated the SDC-Visakhapatnam, which will be an extension of BEL's Software Strategic Business Unit (SBU) at Bengaluru Complex. The Software division of BEL has successfully implemented many projects of national importance in the fields of Defence, Aerospace, e-Governance, Homeland Security, etc, over the last many decades.
Armed with state-of-the-art, secure IT infrastructure catering to critical applications, the Visakhapatnam centre will enable BEL to offer value-added software services during the entire life cycle of various Naval platforms, take up software intensive joint development projects with DRDO, and offer software solutions for Smart City and HomeLand Security requirements.
The Visakhapatnam centre will host around 150 engineers and is envisaged to have a vibrant and safe working environment.
See What's Next in Tech With the Fast Forward Newsletter
Nothing to see here - yet
When they Tweet, their Tweets will show up here.