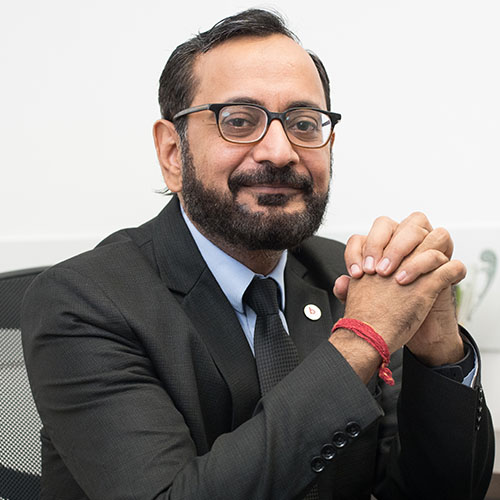 "Beetel's key focus is to drive partner enablement for its channel and vendor networks and engage with them through different initiatives. Our partners are one of our biggest strengths, and we have more than 1500 channel partners, present in 400+cities in India, and are growing our footprint in international markets with 19 cities already being serviced by us. The key here is to equip our partners with a better understanding of the new age solutions to pitch to the end clients and customers and service their needs. In the process, Beetel keeps upskilling its partner base to help them win orders and act as consultants to the partners rather than just a distributor partner for them. Beetel in the last year, has conducted more than 500 trainings & webinars along with 450+ certifications and 20 offline events for its partners across India.
We constantly invest and collaborate with our partners to provide them with different incremental resources and benefits. Beetel aims to strengthen its partner base by helping them provide new solutions, implementing them, and managing their customer base. We ensure that our partners have a clear and transparent understanding of our product offerings and help address complex customer challenges at their end. Our objective is to provide our partners with 360-degree support in all aspects, from pre-sales and post-sales to POCs."
See What's Next in Tech With the Fast Forward Newsletter
Nothing to see here - yet
When they Tweet, their Tweets will show up here.