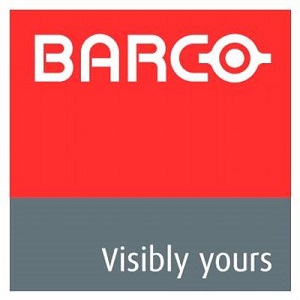 Barco has recently conducted a training module for system integrators and end-users in Bengaluru. Held on May 19 at Hotel Taj Vivanta, the event was attended by over 30 Barco partners and consultants, as well as more than 50 end-users. Barco also utilized the opportunity to showcase OpSpace demonstrating how mission-critical control rooms can benefit by optimizing operator efficiency and enhancing operational effectiveness.
OpSpace is the visual workspace software solution that creates a single operational canvas by combining any number of existing displays on operators' desks and allows them to view, monitor, and interact with multiple operational systems possibly residing on different secured networks. By allowing all relevant information to be consulted and manipulated within a single pixel space with just one mouse and keyboard, this state-of-the-art software solution puts the operator at the centre of the information flow with all their subsystems within easy reach. Operators can launch and interact with any application in the work area with just one click, while maintaining an overview of all the other applications in their peripheral vision for total situational awareness. This provides a more ergonomic, efficient, and intuitive way of working, and aids in lowering stress levels while enabling better decision-making and time management.
Tanuj Bhatnagar, Director – Sales, said, "OpSpace is a visionary technology that has completely revolutionized the way control room operators interact with various legacy system, subsystems, and applications around the world. This is what we wanted to highlight with this demonstration, which received an impressive response with our partners and end-users for enabling unparalleled operator efficiencies. We are confident that the interest generated at the event for this state-of-the-art collaborative solution will translate into significant market traction in India."
OpSpace also allows operators to individually manage different security clearances and liability concerns in a hassle-free manner. In addition to showcasing OpSpace capabilities, Barco also held personalized demo sessions for participants allowed them to experience how it can boost operational effectiveness and efficiency. The company also conducted demonstrations for its virtual reality (VR) solutions, as well as its flagship collaboration solution, ClickShare, at the event.
See What's Next in Tech With the Fast Forward Newsletter
Nothing to see here - yet
When they Tweet, their Tweets will show up here.