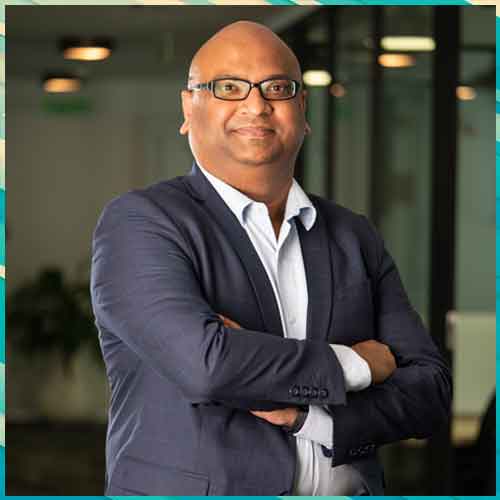 Computacenter is a leading independent technology partner, trusted by large corporate and public sector organisations. It supports its customers to 'Source, Transform and Manage' their technology infrastructure, deliver digital transformation, and empower people and their businesses.
In an interview with VARINDIA, Sambit Dash, Country General Manager - Computacenter India, highlights the key offerings of the company and plans to ramp up its services -
How do you wish to target the market with your offerings?
We are a public company listed on the London FTSE 250 (CCC.L) and employ over 18,000 people worldwide with annual revenue of more than Nine Billion USD. Computacenter was launched in 1981 and has crossed more than 40 years. Computacenter India was launched a few years ago. It supports the global functions of the organization and focuses on management consultation, transformation, and providing support services. The Computacenter India unit was launched as the support team for India and abroad, mostly covering large enterprise customers globally.
What kind of opportunities do you want to tap into and what will be your strategy to do the same?
Computacenter's comprehensive capabilities help customers to Source, Transform and Manage digital technology across the domains of Workplace, Applications & Data, Cloud & Data Center, Networking and Security.
With the rise of a hybrid work environment in India and across the world, we are looking to further tap into multi-cloud delivery bundled with networking, cloud, data centre management, and cyber security. We seek to build long-term partnerships with our clients to enhance our growth in India and beyond.
With more than 30 years of experience in delivering security infrastructure to our clients, Computacenter has developed an end-to-end security solution known as 'DigitalTrust' which comprises various elements of cybersecurity that addresses all the security needs. We are positive that such solutions will be the need of the hour in India as the pandemic has led to a rise in remote work across industries.
What is your GTM strategy - do you approach them directly or through your partner ecosystem?
We help our customers to determine their technology needs and supported by our Technology Partners, we arrange the commercial structures, integration, and supply chain services to meet them reliably. We provide structured solutions and expert resources to help our customers to select, deploy and integrate digital technology, and to achieve their business goals. We also maintain, support, and manage IT infrastructure and operations for our customers, to improve quality and flexibility while reducing costs
Today, Computacenter has more than 200 partner accreditations and our individual teams have more than 12,000 certifications. We have very strong partnerships with the world's leading technology providers. Our partners rely on our reach and scale. In fact, we are one of their largest partners worldwide.
At Computacenter, we utilize our expertise and partnerships to build solutions across our portfolio, integrating different technologies and providers where necessary. We work with various channel partners in India and we have one of the strongest relationships with OEMs within the IT space.
Besides this, we also work with many clients directly. In the next three years, Computacenter India will drive revenue of more than INR 2,000 Crore by ramping up operations.
What kind of an investment are you looking at in the long run - from the aspects of manpower, R&D, new innovations, and customer experience?
Globally, we are a workforce of more than 18,000. In India, we started with just 20 partners a few years ago. I am pleased to say that we have our own workforce of around 1,200 people and in 2021, Computacenter onboarded around seven large clients and their contracts.
Looking at the near future, in India, we are looking to double our workforce by the end of December 2022. The technology teams of the India unit have been supporting digital operations, customer services, and automation across the globe. They will continue to do so in the long run too.
We additionally have offices in Bangalore, Hyderabad, Pune, Mumbai, and Gurugram. In fact, we are looking for another office in Pune or Hyderabad to tap local talents.
To sum it up, we are an employee-friendly organisation with a unique differentiator of a 'can do' culture and a clear 'People First' approach. Having this approach, we focus investments on our manpower and infrastructure. This approach has helped us significantly to ensure excellent client delivery and seamless customer service in India and outside.
What kind of innovations and developments are we looking at from Computacenter's Development center?
Our main development center is in Bangalore which is responsible for providing key support to the global functions and ensuring excellent client delivery locally and internationally. The center takes care of service desk operations, technology provision, a hybrid workplace for clients, networking, cloud, and data center management. It is the key driver behind innovation as well as business process optimization.
The India unit is the key source with its strong portfolio management teams and huge presence. It drives various services such as providing service quality and efficiency using automation.
How can you as a brand help deliver value to your customers' digital journey?
Computacenter has a 40-year-old legacy to back itself. We have the strongest partnerships with the world's leading technology providers. With our mission to put customers first, being straightforward, keeping promises, understanding that people matter, considering long-term roadmap, inspiring success, and winning together, we are positive we can help our customers with end-to-end digital transformation.
Our key purpose is to enable success by building long-term trust with customers, partners, people as well as communities.
See What's Next in Tech With the Fast Forward Newsletter
Nothing to see here - yet
When they Tweet, their Tweets will show up here.