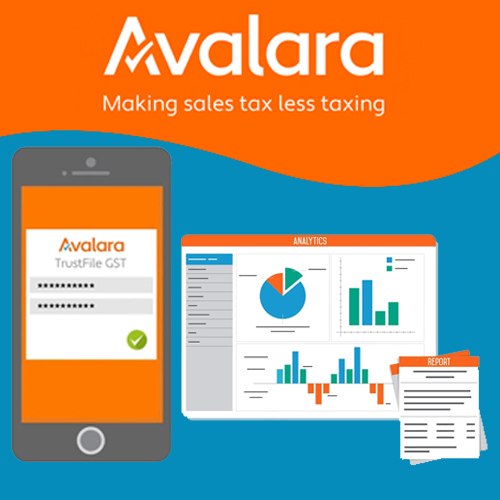 Making the lives simpler for several businesses and stakeholders, Avalara, Application Service Provider (ASP) provided the compliance automation solution known as Avalara TrustFile GST to its customers for faster and seamless GSTR 1 filing for several companies such as Trimex industries, Elcom, Walter Pack automotive, Mantri metallic, Paranjape autocast and many more.
Though there are still hiccups with GSTR 1 APIs from GSTN, Avalara ensured successful data upload and filing for its clients through efficient support and managed service assistance. There are several compliance solutions available in the market but it needs to be the best out of the rest and stand out amidst the complete crowd. Avalara TrustFile GST Solution has emerged as a front-runner in the list with its unique propositions, aiming to simplify the GST processes for the Indian enterprises.
The next solution will be provided in the form of Reconciliation and GSTR-2 Preparation and Transmission. The Government portal provides a download of transactions in GSTR-2A, and expects users to perform reconciliation manually. Trustfile GST provides a usable extract of GSTR-2A transactions in CSV format that can be used for one-to-one matching of Invoices reported by suppliers, against the Purchases in users' Books of Accounts. Additionally, the solution also provides an automated mechanism to save transactions outside of the reconciliation process, in bulk to GSTN.
William Rau, Sr Director – Engineering, Avalara, stated, "The Government Council is fine- tuning GST rules and regulations with each meeting as the GSTN continues to make the API updates necessary for GST automation to be possible. Avalara is meticulously tracking all of the domain and technical changes being made by the Government to ensure complete and up-to-date compliance automation for our clients."
Avalara TrustFile GST is a cloud-based GST-compliance solution providing end-to-end solutions and helps businesses of all sizes achieve GST compliance. Since the manual preparation of the GST records not only increases the costs in terms of devoting additional human resources but also makes the data susceptible to errors. Coupled with an additional advantage of prior GST experience (in Brazil and Canada) and Avalara's experience in serving 20,000+ clients globally, Avalara TrustFile GST helps with complete automation of GST compliances, be it accounting, reconciliation or return preparation. Trustfile GST provides a huge array of benefits, including timely compliance, report generation, comparison of reports, decision-making, cost-effectiveness with reduced staff, technical and online support, and more.
Avalara's unique Pay-per-Use Model makes it more flexible and easy to use for the compliance professionals. With the new tax regime, there are bound to be new challenges. However, the challenges can be a stepping stone for growth, while other businesses still figure out the right way.
Tags: Avalara, avalara GSTR 1, Indian businesses, Application Service Provider, asp, Avalara TrustFile GST, GSTN, William Rau Avalara, GST automation, avalara pay per use, varindia
See What's Next in Tech With the Fast Forward Newsletter
Nothing to see here - yet
When they Tweet, their Tweets will show up here.