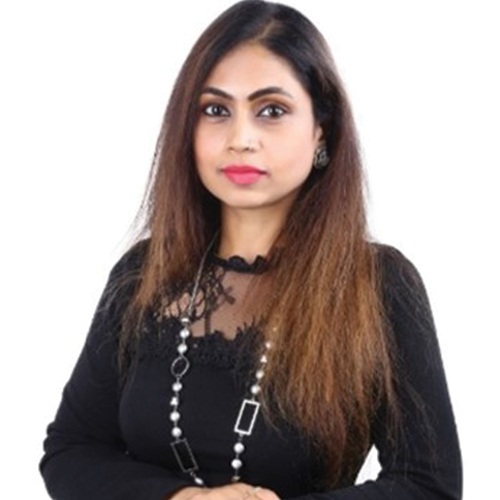 Ramya Parashar, Chief Operating Officer and an Executive Board Member at MiQ
"In my opinion, there has historically been a lack of women representation in the technology industry, and while progress has been made in recent years, there is still room for improvement. According to the National Center for Women & Information Technology (NCWIT), women only make up 25% of the computing workforce. In many countries, women are still underrepresented in STEM fields and the underrepresentation of women in technology starts with education. According to NCWIT, women earn only 21% of bachelor's degrees in computer science in 2019. This can be due to a variety of factors such as gender stereotypes, lack of female role models in technology, and cultural biases. Additionally, studies have shown that women face unique challenges in the workplace that can hinder their success in technology fields.
I believe, it is important to encourage and support women who are interested in pursuing careers in technology and to address the systemic barriers that can prevent women from achieving success in the field. Increasing diversity in technology can lead to new perspectives, innovation, and improved products and services. Some of the actions can include encouraging girls and women to study technology, engineering, and other STEM fields, providing mentoring and support and connect with other women in the field, addressing unconscious bias to create a more inclusive workplace culture and increase the likelihood of hiring and promoting women in technology.
In my experience, it is also important to create inclusive job descriptions and hiring practices to help attract and retain diverse talent in the tech industry, promoting work-life balance can increase their retention in the field, offering flexible work arrangements, such as telecommuting or flexible schedules, can help women balance work and personal responsibilities, finally celebrating and highlighting female role models in the tech industry can inspire and motivate other women to pursue careers in technology.
At MiQ we have been able to improve the representation of women in Management positions by 7% in 2022 through conscious efforts made in creating inclusive job descriptions and hiring practices, promoting work-life balance, celebrating female role models and providing flexible/ part time work opportunities to bring women back to the workforce.
I have learnt that work expands to fit the time you give it and that as a working woman, it is important to ruthlessly prioritize what is important. Sometimes it's tough to determine what is and isn't essential and it is important to learn to schedule your day. Of the many lessons women learn when we have to balance personal and professional commitments, the most important is to place time boundaries on your efforts to pack a lot of quality work into a day. In my opinion, a woman can do justice to both the personal and professional life not based on just her competence but also her support system. When women receive the kind of support they need, their career progresses much faster."
See What's Next in Tech With the Fast Forward Newsletter
Nothing to see here - yet
When they Tweet, their Tweets will show up here.