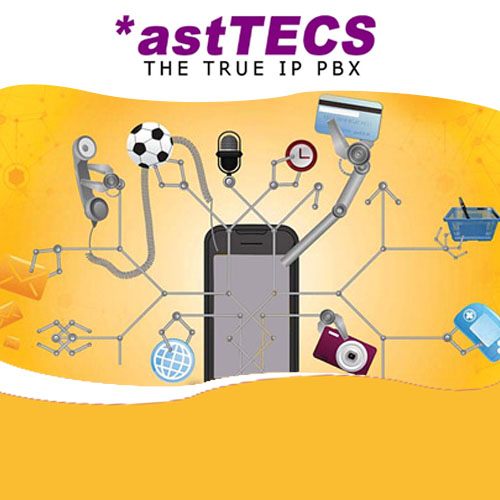 *astTECS has announced that the company will be showcasing Open Source-based, real-time collaboration and enterprise communication solution at the GITEX Technology Week 2017, the most influential ICT trade show in the gulf region.
According to the company, *astTECS will be demonstrating an extensive portfolio of Asterisk-based solutions at Z-J47, Zaabeel Hall, TEPC Pavillion, Dubai World Trade Center, highlighting how it can help organizations in the Middle East and beyond, achieve their digital transformation objectives, enabling businesses steady migration to IP telephony, while leveraging their legacy infrastructure.
Commenting on this, Dr Devasia Kurian, CEO, *astTECS, said, "GITEX is the perfect platform for *astTECS to demonstrate its expertise and a premium gateway to discover the latest in technology."
"We are showcasing our portfolio of emerging solutions that provide seamless connectivity, simplify processes and integrate security and automation, as we believe that IP PBX is emerging as the focal point of work flow automation," he added.
The company said, at the GITEX Technology Week 2017, *astTECS will feature its complete series of new products and latest innovations that revolutionize the way businesses connect with customers to create amazing experiences and help them compete more effectively in today's rapidly changing environment. Extending its global expansion strategy, *astTECS is keen to appoint partners at key locations in the Middle East region and help them leverage Asterisk-based Open Source communication solution, while delivering their customers with best-of-breed enterprise-grade applications, maintaining a lower total cost of ownership (TCO).
See What's Next in Tech With the Fast Forward Newsletter
Nothing to see here - yet
When they Tweet, their Tweets will show up here.