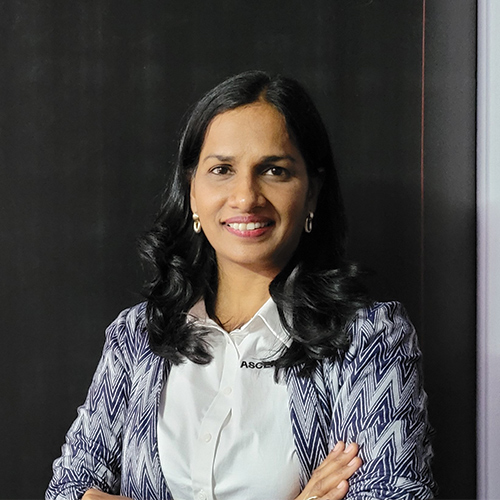 Sangeeta Shetty - Senior Director, Human Resources, Ascendion 
"Gender disparity is evident right from women pursuing STEM education which is less than 20% of the total mix today. Furthermore, there is also a 20% base drop as they progress in different phases of life, marriage, motherhood, and primary caregiver. Gender prejudice at workplaces also leads to conscious or unconscious decisions impacting women in technology jobs or advancing to leadership roles. One of the industries that is growing the fastest is technology, therefore despite efforts adopted by corporates for gender equality, there is substantial underrepresentation of women till we catch the pace. Addressing this will need a rounded and proactive effort from corporates and society by large.  
One would agree, gender differences are implicit, and corporates need to bring in conscious efforts to increase awareness among leaders so embracing women's gender in the mix is well embedded in the culture, and responsibility is not limited to the People (HR) Team only. Aspiring women need direction to help them navigate their path in various facets of life. At Ascendion, we address this through different initiatives like "Women Café" an informal format that allows our women employees to reach out to Mentors under different categories like College to Career, Working Mom, Work-Life Harmony, and Career Guru. 
It is equally important to have a structured process that enables transparency and inculcates trust. At Ascendion, we believe in continuous (quarterly) feedback that brings discipline and equal opportunity for women to advance and achieve leadership positions that were previously out of reach. Our values Boldly optimistic, Relentlessly Curious, Deeply Empathetic and an allyship to Clients and people encourages us to look at problems or issues differently. 
Our program "Revive" celebrates women leaders and building women leaders of tomorrow and encouraging them to be their next best version. Our campaign "Ascend again" aims at bringing back women to work post-career break. "She Ascends" exemplifies women leaders walking the talk.  
We believe achieving work-life balance is not about maintaining 50-50 split every day, it is about finding a balance that feels sustainable and energizing, whether that's 60% home, 40% work, or even 70-30 on some days. Burnout and lack of motivation are common pitfalls, one perspective that inspires me is Ascendion's approach to de-risking and accelerating. Proactively planning, building relationships with colleagues, networking, being visible, and seeking support is the way to go. Our online engagement platform makes it possible to share their feedback at a personal level and seek support. Ascendion's community of practice model called "Ascendion Circles" is a unique proposition that provides an equal opportunity to women engineers to seek mentorship & guidance, do pet projects & certifications, network with their peers, and become experts in their crafts. 
In conclusion, organizations must adopt a proactive women-centric policy and must offer flexible work options to support women. Our ecosystem is progressing for good, it's time women pick their battle and utilize the support available. With determination and persistence, women should be able to pave the path and co-exist, so that we soon bridge the gap in Tech Industry."
See What's Next in Tech With the Fast Forward Newsletter
Nothing to see here - yet
When they Tweet, their Tweets will show up here.