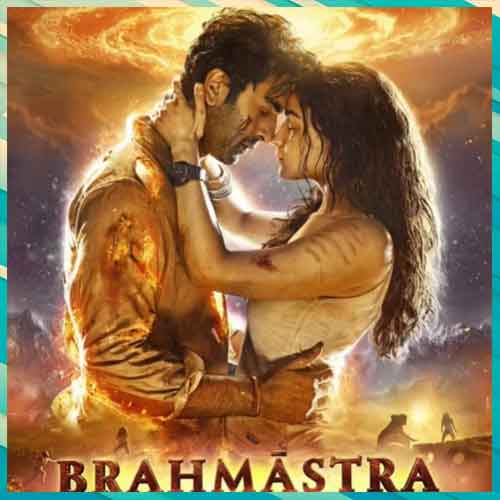 Amidst the excitement for the upcoming movie 'Brahmastra,' releasing on September 9, multiplex owners and other big-chains across India are still anxious about its success. Made on a budget of Rs 400-crore, the movie stars Ranbir Kapoor and Alia Bhatt, along with other major stars like Amitabh Bachchan, Nagarjuna Akkineni, Dimple Kapadia, Mouni Roy and Shah Rukh Khan in a cameo appearance. It has been directed by Ayan Mukerji, who is famous for curating movies like Yeh Jawaani Hai Deewani, Wake Up Sid, and many more.
While the public seems to be upbeat about the movie, theatre owners are concerned about the recent controversy about Ranbir Kapoor's statement on social media related to 'beef' made in 2012. After the poor performance of recent movies in August – Laal Singh Chaddha starring Amir Khan and Raksha Bandhan starring Akshay Kumar, the hope of owners is pinned on 'Brahmastra'. The boycott of Aamir's film also played a major role in its failure. 
According to Rakesh Patel, member of Multiplex Association of Gujarat and director of Wide Angle Multiplexes, "We don't have many advance ticket bookings for Brahmastra, but we have kept a decent number of shows for it. The shows decided for the movie are lower comparatively for such a big budget movie but we can increase the shows seeing the response of the audience." 
 
The city of Ahmedabad has 45 functional multiplexes and many are in a wait-and-watch mode. If protests intensify against Ranbir-Alia, they may keep fewer shows to cut expenses.
However, it is a different story down south, where it was noted that the movie has now made a record for pre-release ticket sales. The movie is noted to have sold 1.91 lakh tickets all over India, making a total of Rs 6.49 crore in sales for its 2D, 3D and IMAX variants across theatres in just 3 days, since the ticket bookings were open. It was also noted that the movie's next biggest achievement was the number of tickets sold for its Telugu version. The movie sold a total of 15,000 tickets resulting in approximately Rs 23 lakh profit to the movie.
Ranbir and Alia had attended a press conference alongside SS Rajamouli to promote their movie's Telugu version in the south. This is indeed said to be fruitful for the movie.
An analyst added, "Earlier, the south Indian films were making the same mistake. They used to release their dubbed films without any promos, marketing and no fanfare. They just used to release the film. All that changed with Pushpa: The Rise, KGF and RRR. Likewise, Bollywood has also realised they need to market their films before releasing them, that they need to take extra effort to not just promote their films in non-southern states, but also in southern states because they are dubbed in southern languages also. You can just release a film and expect the southern audience to lap it up without knowing about the film."
The analyst also estimated the Brahmastra's opening week's box office to come around Rs 20 crore-25 crore, while its lifetime score may sum up to Rs 130- Rs 200 crore, which, however is still lower than their Rs 400 crore budget.
Meanwhile, Ranbir, Alia and director Ayan Mukerji have posted a video, wherein they announced that a special pre-release show of the film will be held in Mumbai a day before release – on September 8. Moreover, the trio assured fans that they will be present at this screening.
Ten minutes after Alia Bhatt posted the video, the official Instagram handle of PVR Cinemas revealed that this screening will be held in their property at Oberoi Mall, Goregaon East, Mumbai and that bookings are open. Just after that, a source said that the tickets for this show were sold out in just 4 minutes.
"We couldn't believe our eyes. Mind you, this is a 315-seater screen. We expected the tickets to be sold within an hour or so. However, in under 5 minutes, the show was house-full! Of course, this was due to the fact that audiences would get a chance to see Ranbir Kapoor and Alia Bhatt live. But we can't deny the fact that the movie has generated tremendous excitement among moviegoers and that was also a strong factor," the source said.
See What's Next in Tech With the Fast Forward Newsletter
Nothing to see here - yet
When they Tweet, their Tweets will show up here.