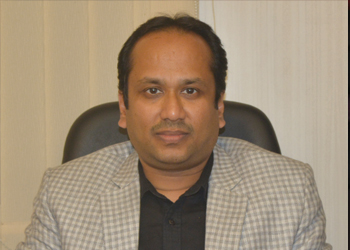 Neeraj Agrawal    
Director, Nimbus Computer:

As a commoner, GST has been interpreted in various forms – Goods and Services Tax, as per our PM, Goods and Simple Tax and last as per the opposition – Gabbar Singh Tax. As a trader, we are with our Prime Minister and we want a goods and simple tax. After GST coming into operation, it was good but down the line we are facing problems relating to GST site. It is not optimized. Also, it was assured that it will be one form which will make a trader's life easy, but in reality there are a number of forms that we have to upload in GST site which is linked with each other. 

The Government is also extending the time frame of GSTR1 and GSTR2. So at present we are not clear about the input and output and how we are going about. 

As a trader, with the change of slabs we were facing some difficulties, but we were expecting from the government that it should be a single tax slab. The Government is emphasizing on One India, One Tax regime. So for mobile or computer, the tax slab should be 12%. Since GST is online, the portal has to be very dynamic and it should be optimized properly. Second, according to our Prime Minister, it is a goods and simple tax and as a trader we want a simple tax.  
See What's Next in Tech With the Fast Forward Newsletter
Nothing to see here - yet
When they Tweet, their Tweets will show up here.