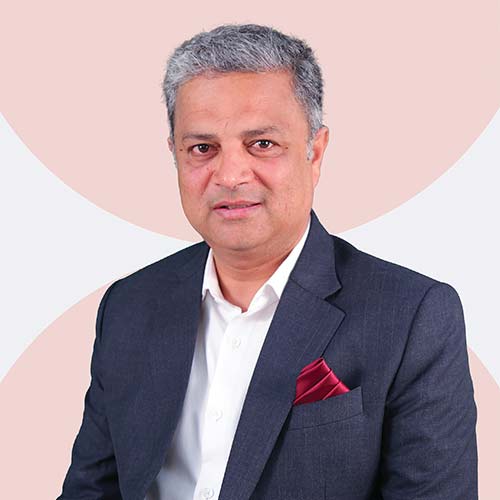 Ingram Micro is helping businesses realize the promise of technology and maximize the value of it. With its vast global infrastructure and focus on cloud, advanced and specialty technology solutions, in addition to mobility and commercial/consumer technologies, Ingram Micro enables business partners to operate more efficiently and successfully in the markets they serve.  Along with this, the company is providing IT Asset Disposal ("ITAD") and Reverse Logistics and Repairs services to advance environmental sustainability through responsibly collecting and beneficially repurposing e-waste through remanufacturing, recycling, refurbishing and reselling technology devices. Recently Ingram Micro India has inked an agreement with ideaForge to distribute its portfolio of drones, ensuring that UAVs deliver consistent results across major applications. In a chat with VARINDIA, Naved Chaudhary, Head of Marketing, Ingram Micro India has illustrated about the upcoming opportunities in network security, latest innovation from Aruba and its offerings to its partners, adoption of edge-to-cloud technology etc.

How does Ingram Micro foresee opportunities in network security in the country?
Today's network architecture is complex, and it contends with a threat environment that is always changing and attackers who are always looking for exploiting vulnerabilities. These vulnerabilities can exist in a broad number of areas, including devices, data, applications, users and locations. Businesses today have access to more valuable information than ever, therefore securing that information is vital to business success. Effective network security acts as a gatekeeper to that information, preventing unauthorized access, misuse, modification, or alteration of a computer network and its resources. In its simplest term, it is a set of rules and configurations designed to protect the integrity, confidentiality and accessibility of computer networks and data using both software and hardware technologies. We at Ingram Micro see a great potential to work with Aruba to help enterprises push the conflict to the verge.

How are the latest innovations from Aruba on Network Edge able to bring momentum in the partner and VAR communities?
Aruba's leading-Edge Technology and as-a-service offerings have enabled partners to stay connected with the most recent network technologies while also increasing efficiency and financial flexibility. Aruba ESP is a next-generation, cloud-native architecture that allows enterprises to accelerate digital business transformation. The world's largest companies rely on Aruba to provide a secure, AI-powered edge services platform that spans campus, branches, datacenter, and remote working environments. Ingram Micro is happy to team with Aruba for years as they carry a high level of AI expertise.

How is Aruba adding value to its partners by offering Network-as-a-Service?
When most enterprises were configuring their network infrastructure, the Internet itself was not considered a trusted place to conduct business. Aruba Network-as-a-Service delivers a fully updated, optimized, and secure network in a subscription-based model with no upfront capital expenditures required.
NaaS also enables you to leverage the expertise of vendors like Aruba to optimize network performance and provide the best user experience through:
Consistent monitoring for performance and security, easing the management burden for resource-challenged organizations.
Proactive management capabilities, with access to highly skilled networking experts dedicated and named specifically for your account.
Proven network designs and configurations developed in conjunction with customers and industry experts.

Kindly share your experience on how the latest innovations from Aruba are helping your business to grow?
Keeping pace with changing business and network requirements has never been harder, we are rapidly deploying the latest technologies more efficiently and ensuring infrastructure is right-sized and upgrades happen when needed. Aruba has been at the forefront of innovation since its start and has continued to make significant investments to deliver Aruba ESP (Edge Services Platform), the first platform that goes well beyond conventional network management to provide AI-powered operations, provisioning, orchestration, security, and location services from the cloud. Its next-generation, the cloud-native architecture enables you to accelerate digital business transformation through automated network management, Edge-to-cloud security, and predictive AI-powered insights with up to 95% accuracy.
Aruba has a significant influence on providing Ingram Micro with best-in-class digital products of the future which help organizations consolidate and simplify their network infrastructure.

How do you see the adoption of edge-to-cloud technology among organizations?
Growth at the edge in the form of remote users and large numbers of new IoT devices has created unique challenges around onboarding, visibility and inherently, security.
Aruba Edge to Cloud technology enables Hybrid work, digital acceleration and IoT growth which requires innovative security strategies built on the principles of SASE and Zero Trust. Aruba ESP is the only architecture that enables organizations to implement an end-to-end network architecture composed of WLAN, switching, SD-WAN and AIOps, all with security built in from the start. It enables higher levels of security as your network expands.Since Aruba is as powerful as the edge, it has the best-in-class solutions to assist customers on their path to an edge-to-cloud architecture, which is the architecture that every organisation is going toward.
See What's Next in Tech With the Fast Forward Newsletter
Nothing to see here - yet
When they Tweet, their Tweets will show up here.