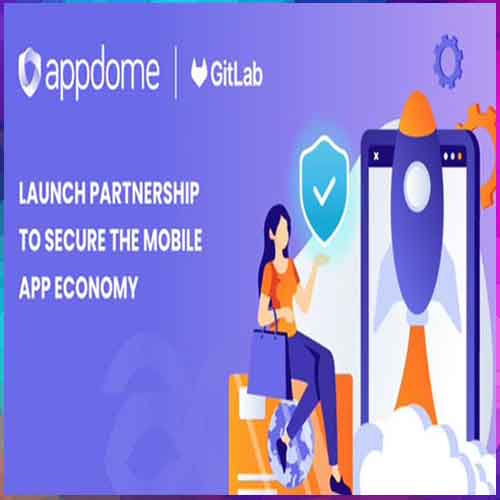 Appdome, the mobile app economy's Cyber Defense Automation platform, has released a pre-built integration between its platform and GitLab, the most comprehensive, scalable enterprise DevSecOps platform for software innovation. The new integration is part of Appdome's Dev2Cyber Partner initiative to accelerate delivery of secure mobile apps globally.  
"This new integration allows mobile brands to use GitLab to build any of Appdome's mobile app security, anti-fraud, anti-malware, anti-cheat and other cyber defenses into Android and iOS apps with ease," said Karen Hsu, SVP of Mobile DevOps and Security Solutions. "The fast-emerging mobile threat landscape requires agility and speed, and this new integration serves mobile developers and the mobile app economy greatly."  
Appdome's cyber defense automation platform streamlines delivery of mobile app protection and accelerates release times by using technology to build cyber security defenses into iOS and Android apps. Fully automated, no-code, no-SDK protections on Appdome include runtime application self-protection (RASP), code obfuscation, mobile data encryption, jailbreak detection, root detection, man-in-the-middle attack prevention, on-device anti-malware, anti-fraud, anti-cheat, anti-bot and other protections.  
"Security is a top priority at GitLab," said David Sakamoto GitLab's VP of Customer Success. "We're excited to collaborate and make it even easier for joint customers to deliver the protection needed in their mobile apps."   
"Mobile brands must deliver continuous protection," said Jamie Bertasi, Chief Customer Officer at Appdome. "Rapid delivery or new protections and plugging into the DevOps ecosystem are critical steps towards an increasingly customer, consumer and end user centric cyber and anti-fraud experience."  
See What's Next in Tech With the Fast Forward Newsletter
Nothing to see here - yet
When they Tweet, their Tweets will show up here.